Language courses in Norway are suitable for true adventurers. Norwegians are fond of an active lifestyle, and it will be challenging to not follow their example. Most programs last 4 or more weeks with low intensity. Therefore, you will have plenty of time to explore the picturesque mountains, forests, and fjords.
Advantages of language courses in Norway
Free university courses. In Norway, education at public universities is free. This even extends to language courses — most universities only ask to pay a semester fee of around 64

USD

.
Active nation. It is difficult to meet a Norwegian who spends the weekend at home. Hiking, nature outings, skiing, and cycling — surely, your new Norwegian friends will not let you watch TV in peace.
Safety. Norway ranks 39th in the list of the safest countries in the world[1].
Disadvantages of language courses in Norway
Number of language schools. There are few centers that offer language programs for foreigners. Generally, you will find courses lasting 4-7 weeks with an intensity of 4-8 hours per week.
Language complexity. If a student has not dealt with English or German, learning Norwegian will be quite difficult. In addition, each region in Norway has its own dialect that greatly differs in grammar, pronunciation, and spelling.
Visa. In Norway, a student visa or study permit is not issued for language programs. Therefore, it will only be possible to visit the country for short-term courses lasting up to 3 months.
Accommodation. Norwegian language schools and most universities do not provide accommodation. Therefore, you will have to look for housing on your own.
High prices. Norway is in the top ten most expensive countries in the world. The monthly rent of a one-room apartment on the city outskirts will average at 745

USD

.
Weather. Different parts of Norway have different climatic conditions. In Bergen, for example, winters are warm — about 1°C. In Karasjok, temperatures reach -20°C. Summer weather, on the other hand, is cool everywhere — the temperature rarely rises above 20 °C. But as the Norwegians themselves say, "there is no bad weather — only bad clothes!"
Need to learn a language?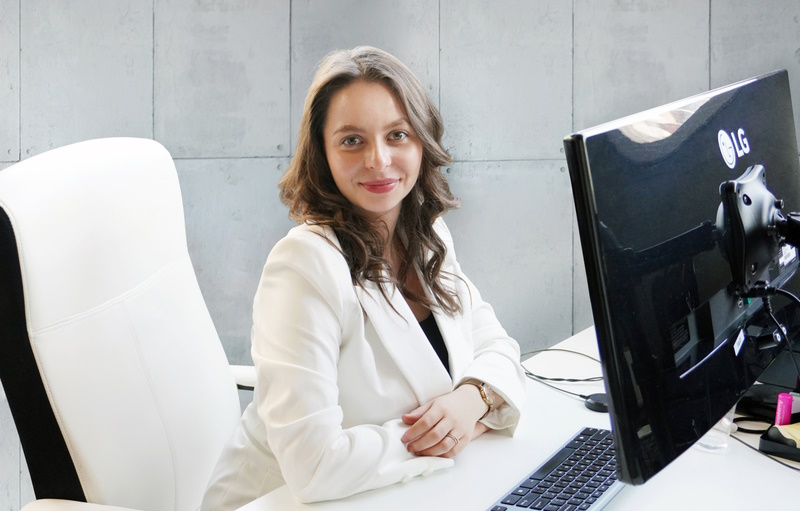 Cost of language courses in Norway
School
Program
Duration
Tuition / Course
Cities
University of Oslo
Intensive Norwegian Level 1-4
6 weeks
1,281

USD

Oslo
Norwegian Level 1-4
1 semester
1,281

USD

Folkuniversitetet
Norwegian Level A1-C1
7-12 weeks
570

USD

27 cities in Norway
Norwegian – Preparation course for Bergenstesten
5 weeks
619

USD
Enroll in a language course with UniPage
When applying for a language course, a lot of time is spent searching for information and clarifying the nuances of programs and accommodation options in Norway.
UniPage cooperates only with accredited language schools, which, in addition to quality education and comfortable accommodation, provide our clients with discounts on courses. Our experts will tell you in detail what programs are available at Norwegian schools and universities, help you fill out an application, and ultimately save your time.
Types of language courses in Norway
Type of program
Intensity
Group
Min. language requirements
Avg. cost per week
Summer Courses
15-20
5-16
Beginner
206

USD

Level Courses
5-20
8-12
Beginner
330

USD

/2 weeks
Individual Lessons
12-20
1
Beginner
833

USD

Couple Lessons
12-20
2
Beginner
492

USD

Norwegian for Specific Purposes
10-20
5-16
Depends on the program
545

USD

/2 weeks
Bergenstest Preparation
5-6
3-6
Upper-Intermediate
362

USD

/4 weeks
Folkuniversitetet General Courses
5-15
8-12
Beginner
570

USD

/2 months
Norwegian Courses at Universities
5-8
8-12
Elementary
1,281

USD

/semester
Intensive Summer Courses at Universities
10-15
8-12
Beginner
1,281

USD

/6 weeks
General Norwegian courses are common at Norwegian language schools. These programs are divided into levels, throughout which students simply learn the language without additional electives. There is no single name for them — at some schools, they are called Level Courses, while at others they are known as Norwegian Course Level A1-C2 or Intensive Norwegian. In addition, the following programs are offered:
Summer Courses — short-term programs at Norwegian language schools that last from one week. For an additional fee, schools offer extracurricular activities: culinary master classes, city tours, and workshops.
Norwegian for Specific Purposes are specialized Norwegian courses, such as Norwegian for Office Use, Norwegian for Expats, Norwegian for Health Personnel, and Norwegian for Kindergarten Assistants.
Bergenstest Preparation — preparation course for the Bergenstest language exam.
Folkuniversitetet General Courses — Folkuniversitetet, or folk universities, are common in Scandinavian countries. They offer extended educational programs along with language courses, which last from 1 to 3 months. Upon completion, students take a test and receive a course completion certificate.
University courses
Intensive Summer Courses are intensive programs at Norwegian universities, lasting 3-6 weeks. Upon completion, the student takes an internal exam and receives credits.
Norwegian Courses — general Norwegian courses at universities. Such programs last from one semester to a year, but they are only available to citizens of the EU and Norway. At the end of the course, students receive credits. At some universities, such as the University of Bergen, these courses are offered only to those who are already studying or working at the university.
Find language courses

Features of admission to Norwegian language schools
There are few language schools in Norway. Programs do not greatly differ in variety — there are only general, summer, and several specialized courses.
Norwegian can be studied at so-called folk universities (Folkuniversitetet). They are in almost every city, from small Tromsø to the capital Oslo.
Getting into a folk university or a language school is easy — all you have to do is fill out a registration form on the website and pay the course fee. Before applying for a course, you will also be asked to take a language proficiency test. The results will help teachers place you in the right group.
Universities offer summer, semester, or annual programs. That being said, if you do not have citizenship or a residence permit in Norway or EU / EEA countries, you can only pursue summer programs. Such programs are short-term (3-6 weeks), and you can attend them with a regular visitor visa. Norway does not issue a student permit for long-term language courses (from 3 months).
University language course students are perceived as potential applicants — upon completion, students receive credits that are counted upon admission. Therefore, the admission process is more difficult. To enroll, you need to meet the basic requirements for university admission — a certificate of secondary general education, one year of university studies in your home country, and knowledge of English at the Intermediate (B1) level.
Admission process for university summer courses:
Make sure that you meet all the requirements for admission
Prepare proof of your Norwegian proficiency (Certificate of Completion)
Register on the university portal to apply
Upload the required documents (certificate of secondary education, confirmation of first-year university completion, IELTS from 5.0, TOEFL iBT from 60, or Cambridge FCE)
Receive an invitation to study via email
Pay for the course using the invitation link*
* In Norway, education is free. This also applies to language courses. At many universities, such as the Norwegian University of Science and Technology,[2] you only need to pay a semester fee. But at some, like the University of Oslo, you will have to pay for the entire course.
Be sure to carefully read the course cancellation and refund policy. A portion or the full program cost may be withheld, depending on the institution.
Important
Some universities, such as the University of Oslo[3] and Nord University[4], note that long-term courses are available only for citizens and residence permit holders of Norway and EU / EEA countries. Study permits are not issued for such programs.
However, Volda University College clarifies that there is a small chance to obtain a study permit for annual language courses at the university, if afterwards you continue your studies within the framework of a bachelor's, master's, or doctoral program[5].
Therefore, each case must be considered on an individual basis and information should be requested from the university, visa center, or consulate of Norway.
Taking language courses in Norway
Language schools in Norway work with students using a communicative method. In the classroom, students communicate and work in groups. Through interactive activities, students practice new grammar structures and vocabulary in a relaxed and enjoyable environment. At the same time, teachers manage to pay attention to each student — each classroom has from 5 to 15 students.
Need to learn a language?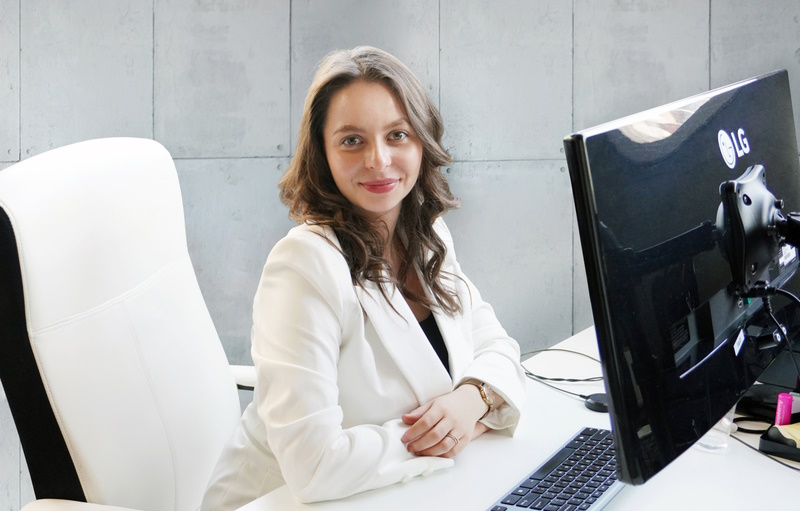 Accommodation options in Norway
Accommodation options
Meals
People per room
Avg. cost
Apartment
None
1
744

USD

/month
Hotel
Optional
1-2
503

USD

/week
Additional expenses
Expense
Avg. cost
Consular embassy fee
86

USD

540

USD

Semester fee
55

USD

Study materials
46

USD
Additional expenses may also include the delivery of an invitation by express mail, medical insurance, and airport transfers. The exact amount must be clarified with the representatives of the chosen school.
UniPage services
Find language courses

Visa for language courses in Norway
You can take language courses in Norway only with a visitor visa, which is issued for up to 90 days. The application must be submitted to the VFS visa center. Before that, you must fill out an application form and pay the visa fee on the application portal. Visa consideration usually takes no more than 15 days, but it is worth submitting an application 4 weeks before departure.
You will also have to be fingerprinted.
Required documents:
Signed cover letter (created on the application portal after paying the fee)
Passport
One photo
Consular fee payment receipt
National passport copy
Housing reservation for the study duration
Proof of financial solvency (46

USD

per day)
Working while taking a language course in Norway

Students are not allowed to work in Norway with a visitor visa.
To study in Norway for over 90 days, you need to apply for a residence or study permit. However, it cannot be issued for language programs.
Obtaining a study permit

First, you need to fill out a form on the

application portal

and pay the registration fee. Then, gather the required documents and submit them along with an application to the VFS visa center. The registration fee can also be paid at the time of submission.

Required documents:

Passport and copies of all active pages
Signed application form
Two photos
Proof of financial solvency (11,798

USD

for the academic year)
Tuition payment receipt
Housing reservation
Completed and signed UDI checklist
Proof of course enrollment

Before applying for a course that lasts longer than 90 days, contact the Norwegian Consulate and clarify whether you will be issued a study permit

for the chosen program.

Note!

The UDI website (Norwegian Immigration Authority) points out that it can be difficult to obtain permission if the level of study is below a master's degree

[6]

.
Most popular language courses in Norway
University of Oslo
The University of Oslo is the best university in Norway, ranking 102 in the QS rating. It offers two types of courses — semester and summer intensive.
Semester programs have an intensity of 5-8 hours per week. They last 5 months (one semester). Therefore, if you do not have citizenship or a residence permit in Norway or the EU, you will not be able to enroll.
Summer courses have a higher intensity. They also give 15-20 credits and last 6 weeks. In the first three weeks, you are offered to take additional courses in New Norwegian (nynorsk) and Norwegian grammar.
Folkuniversitetet
Folkuniversitetet consists of 22 member organizations, eight regional offices, and 70 local branches. Courses are held in 300 municipalities of the country, so wherever you go, you will find a place to learn Norwegian. One course lasts 1-1.5 months, with a total of 48 ​​hours. Classes are held 2-4 times a week.
Need to learn a language?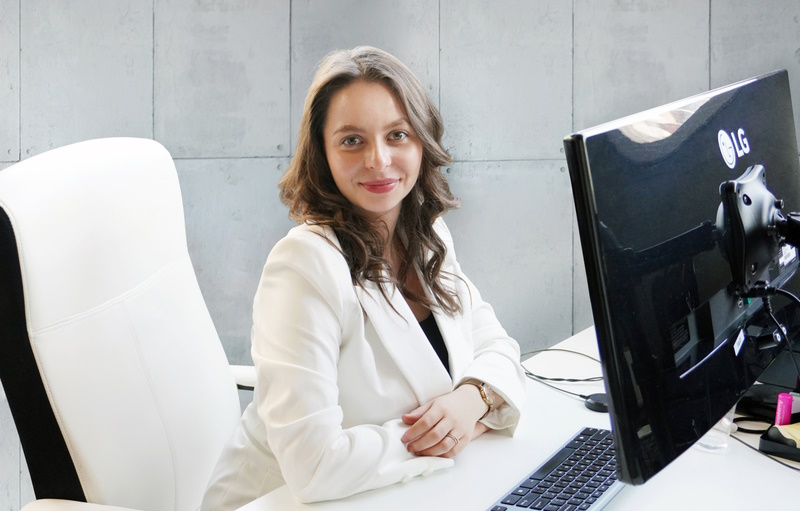 Best cities to learn Norwegian
Oslo
Oslo is the capital and largest city of Norway. It is the center of Norwegian trade and industry, as well as the main port of the country.
Oslo was founded in 1048 AD by Harald III the Ruthless. With his death in 1066, the Viking Age ended.
Oslo is home to 2654 of Norway's largest companies. Oslo is ranked fifth among European cities in terms of the number of companies.
The city center and most of Oslo's residential areas are located on the Norwegian mainland. However, there are about 40 small islands within the city. Many can be reached by ferry. Residents of Oslo often buy or rent houses there and spend their summers on the islands.
Oslo is surrounded by the vast untouched forest of Oslomarka. It is home to a wide variety of animals: lynxes, wolves, beavers, moose, and roe deer. On weekends, locals go hiking or skiing.

Fylke
Oslo
Attractions
Akershus Fortress, Vigeland Sculpture Park, Viking Ship Museum, Munch Museum, Oslo Opera House, Holmenkollen ski jump
Monthly expenses (excluding rent)
1,083

USD
Bergen
Bergen is the second largest city in Norway.
It is known as the city of seven mountains, however locals disagree over which seven mountains are meant because there are many more peaks nearby. In fact, such a nickname was given to Bergen by the playwright Ludwig Holberg, who was inspired by the "seven hills of Rome." The local tourism organization, however, has chosen these peaks for its annual seven-mountain hike — Lyderhorn, Damsgårdsfjellet, Løvstakken, Ulriken, Fløyen, Rundemanen, and Sandviksfjellet.
Bergensk, the Bergen dialect, is considered the most difficult Norwegian dialect. If you are learning Norwegian in Oslo and think you are fluent, come to Bergen. The city will prove that you have a lot to learn.
Bergen is one of the rainiest cities in Europe — rain falls 231 days a year. Interestingly, Bergen's sister city, Seattle, is the rainiest city in the United States.
Edvard Grieg, the famous Norwegian composer, was born here. In his writings, he was often inspired by Norwegian fairy tales about underground inhabitants — trolls, kobolds, and gnomes. One of his most popular works is called "In the Hall of the Mountain King". Trollhaugen, the house-museum of the composer, is located in Bergen.
Bryggen, an area of ​​the city where picturesque shopping warehouses stand, is included in the UNESCO World Heritage List. In the 14th century, Bergen entered the Hanseatic League of trading cities of Northwestern Europe. The warehouses were filled with fish and grain. Now, they house souvenir shops, cafes, museums, guest rooms, and artist studios.
Fylke
Hordaland
Attractions
Bergen Embankment, Bergenhus Medieval Fortress, Trollhaugen, Bergen Technical Museum
Monthly expenses (excluding rent)
1,045

USD
Trondheim
Trondheim was founded in 997 by Olaf Tryggvason, the Norwegian king. It was the capital of Norway until 1217.
Nidaros Cathedral is a national shrine and the traditional coronation site of Norwegian kings. However, the current King Harald V missed his accession to the throne in 1991.
Trondheim is home to the Norwegian University of Science and Technology — according to QS, it ranks third among Norwegian universities. It also ranks 113th in the world for the quality of its technical sciences.
The Sverresborg Trondelag Folk Museum is an open-air attraction located around the scenic ruins of King Sverre's Castle, Norway's oldest medieval castle. It was founded in 1909 by a group of enthusiasts from Trondheim who wanted to preserve the old and unique buildings.

Fylke
Trøndelag
Attractions
Nidaros Cathedral, Munkholmen, Ringve Museum, Bakklandet, Sverresborg Trondelag Folk Museum
Monthly expenses (excluding rent)
987

USD
Language courses with UniPage
Want to learn a foreign language, improve your conversational skills, and prepare for exams?
UniPage specialists will select language programs according to your goals, interests, and budget, and help with enrollment.