Universities in Norway have always been renowned for their openness, absence of tuition fees, and innovative approach to learning. Despite the modest choice of bachelor's programs in English and the complexity of the local language, Norwegian universities offer an excellent selection of English-language master's and doctoral programs in the most popular and relevant disciplines. All this attracts foreign students aiming at serious mastering of their specialty at universities of one of the most developed and comfortable countries in the world.
List of the best Norwegian universities
Advantages of universities in Norway
Free education. Public universities in Norway do not charge tuition fees for local or foreign students, regardless of the language of instruction and the degree received. Norway remains one of the last countries in Europe (together with Germany and partly Austria) to pursue such a friendly educational policy.
Innovative master's programs. In Norwegian universities, much attention is paid to the most pressing issues and interdisciplinary research: from naval architecture and Arctic urban planning to global journalism and geotechnics. It is no coincidence that Norway is ranked 19th in the world in the Global Innovation Index. Specialties in the oil industry, renewable energy, sustainable management, and information technologies are especially popular. Research on global warming, the Arctic and Scandinavian studies are popular in the country as well.
Modern campuses and facilities. Norway spends almost 22,000

USD

a year per student, and in terms of this indicator in Europe it is bested only by Sweden and Luxembourg[1]. Norwegian universities are equipped with libraries, laboratories, leisure, and sports centers. They are located in picturesque coastal cities across the country, from vibrant Oslo to polar Tromsø.
Don't know where to study?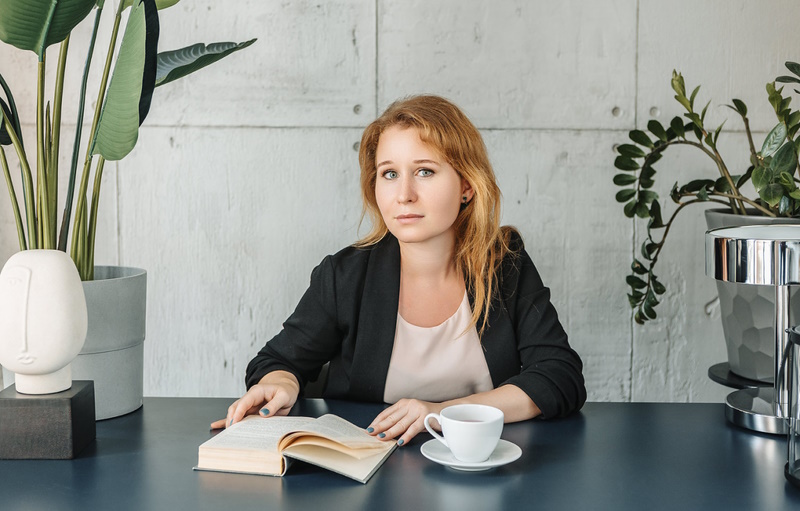 Disadvantages of Norwegian universities
Bachelor's programs in Norwegian. Progress in this regard is still very slow. In 2017, the Norwegian Language Council expressed concern about too many courses taught in English[2]. The country's leadership also has no goals to increase the number of foreign students in Norway (foreigners make up 3.2% of the total number of students), which is a clear contrast to the situation in Germany (8.4%) or the Netherlands (11%)[3]. A number of popular specialties, such as general medicine and dentistry, are not available in English at all.
Competition. It is difficult for a foreign student applying to an English-language program to pass the selection due to high competition from local students who are fluent in English and are well-versed in the educational and career space in their country. In 2015, the university admission rate was 70% nationwide but varied greatly from institution to institution and from program to program. In the School of Architecture and Design in Oslo, it was only 10%, at the Norwegian University of Science and Technology — 68%, at the University of Bergen — 86%[4].
Admission requirements in Norwegian universities
Type of study
Age
Duration
Min. cost / year
Max. cost / year
Min. language proficiency
English exam
Norwegian exam
Foundation
17+
1 year
7,577

USD

7,577

USD

B1
IELTS 5.0-5.5
Bergenstest
Bachelor's
18+
3 years
54

USD

7,713

USD

B1-B2
IELTS 5.0-6.5
Bergenstest
Master's
20+
2 years
100

USD

9,255

USD

B2-C1
IELTS 6.0-7.5
Bergenstest
MBA
20+
1-2 years
4,174

USD

1,815

USD

C1
IELTS 6.5-7.5
Bergenstest
Doctoral
20+
3 years
100

USD

4,083

USD

C1
IELTS 6.5-7.5
Bergenstest
Norway has been participating in the Bologna process since 2003, so the cycles of education in universities are similar to European and includes three stages: bachelor's, master's and doctoral studies.
The academic year is divided into 2 semesters. It starts in August, so foreign students submit documents to state universities strictly before December 1, and in some private universities, documents are accepted until early May.
For admission to English-language programs, you can take both IELTS Academic and TOEFL ibt, and for programs in Norwegian, only the Bergenstest is suitable, which does not differ in levels but confirms the sufficient language proficiency to study in the country.
Documents required for admission to a Norwegian university

Requirements in different universities vary, but the standard package of documents includes:

Completed online application;
Official education documents certified with an apostille and notarized translation into English or Norwegian: high school diploma and all the diplomas of higher education with transcripts;
CV;
Additionally, an academic essay, a research proposal, and other documents may be required.

Check the full list of documents and the requirements for paperwork on the universities' website.
Grades at Norwegian universities

Norwegian universities have a six-point grading scale ranging from "A" (highest) to "F" (lowest), with an "E" being a minimum passing grade. At the end of the semester, exams are held, some of which are graded on a pass / fail basis. Exams are both oral and written, the format largely depends on the teacher.

| | | |
| --- | --- | --- |
| Norwegian grades | American GPA | ECTS Scale |
| A | 3.86-4.00 (A) | 90-100 |
| B | 3.12-3.86 (B+) | 80-89 |
| C | 2.37-3.12 (B) | 70-79 |
| D | 1.74-2.37 (C+) | 60-69 |
| E | 1.12-1.73 (C) | 50-59 |
| F | 0.00-1.11 (F) | 0-49 |

Schools also use a six-point system, but instead of letters, numbers are traditionally used: 6 is the maximum score, and 2 is a minimum passing score.
Find a suitable program

Best universities in Norway — Top 5
Types of higher education institutions in Norway
After the education reform of 1994, all Norwegian higher education institutions have been divided into three types: universities, specialized universities, and university colleges.
Universities (Universitetet). There are only 10 research universities in Norway and they are all exclusively public. This status implies that a wide range of fundamental sciences (natural, humanities, social) can be studied at the university. Since 2005, a minimum of 5 master's and 4 PhD programs must be accredited for the institution to obtain university status. Over the past 15 years, 6 public universities have acquired university status, including the prestigious Norwegian University of Technology.
Specialized universities (Vitenskapelig høgskoler). Universities that train professionals in a specific profile. Here you can study architecture, design, business, management, music, sports sciences, theology, or economics at a higher level. Well suited for those who want to completely immerse themselves in the environment of their future profession.
University colleges (Høgskoler). Colleges were created by amalgamating smaller technical and vocational schools. They are, as a rule, small educational institutions, where specialized programs in applied sciences are widely represented. The main purpose of colleges is to train nurses, teachers, educators, engineers, and managers. Colleges are present in every region of Norway, including very small towns.
Distribution of university students by specialty

| Field of study | Number of students[5] |
| --- | --- |
| Health, welfare and sport | 60141 |
| Business and administration | 55210 |
| Natural sciences, vocational and technical subjects | 51850 |
| Education | 48357 |
| Social sciences and law | 39312 |
| Humanities and arts | 30259 |
| Transport and communications, safety and security and other services | 6991 |
| Primary industries | 1605 |
| Unspecified | 6991 |
| General preparatory programs and colleges | 371 |
Don't know where to study?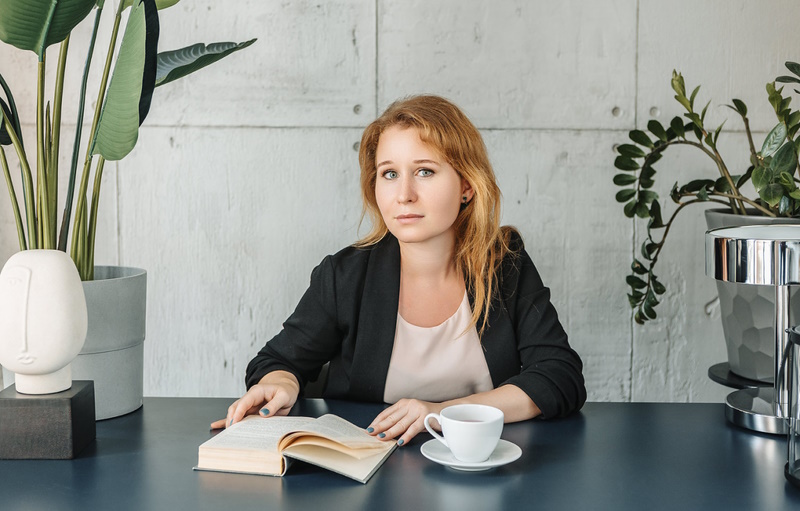 Colleges in Norway
University colleges in Norway are equated in status with higher education institutions and include both vocational school elements and university functions. Colleges offer two-year diploma programs in Norwegian, after which you can transfer to university and continue your studies from the third year. Also, colleges have a wide range of bachelor's and master's programs in applied sciences and arts (education, IT, nursing, accounting, logistics, acting, journalism, etc.).
Bachelor's studies at university colleges in Norway are predominantly taught in Norwegian but up to 20 master's programs in English can be found. English-speaking students should pay special attention to the colleges Østfold, Moldé, NLA, Western Norway University of Applied Sciences, and Inland Norway University of Applied Sciences.
The Military and Police Colleges are distinguished in a separate category, because they are not under the jurisdiction of the Norwegian Ministry of Education. They are taught in Norwegian, and the enrollment of foreign students is limited.
Public and private universities in Norway
Even in private universities in Norway, you can study almost free of charge, because a number of programs in them are funded by the state (see for example Master's programs in NLA or VID). There are specialized private universities: two theological universities and the Norwegian School of Management (one of the largest universities in Norway — more than 19 thousand students). There are also 6 private university colleges in Norway. If the program is not funded by the state, then the cost of training can reach 22,684 USD per year, depending on the type of program.
Specialized state universities are in great demand among applicants and it is difficult to enter them not only for a foreigner, but also for a local student. Competition in such institutions as the Norwegian School of Economics, Norwegian School of Sport Sciences, and the School of Architecture and Design in Oslo, is from 4.5 to 9.5 applicants per place.
In general, private education is poorly distributed in Norway due to the high quality and availability of public universities and the small population of the county. Not a single private university in Norway has yet been awarded the rank of a research university.
List of public universities in Norway
Find a suitable program

Groups and associations of educational institutions in Norway
All state accredited universities are merged into the Norwegian Association of Higher Education Institutions (UHR) — a total of 33 universities[7]. The organization was created in 2000 to coordinate and interact with accredited public universities, and since 2018 all accredited private institutions have been added to it. Only UHR member universities can issue invitations for international students.
There are no semi-formal associations similar to the Ivy League or Russel Group in Norway, however, among the state educational institutions, the universities like Oslo, Bergen, and Tromso stand out, as they had university status long before the 2005 reform. Also, the Norwegian University of Natural and Technical Sciences, which has a rich history of formation and development since 1760, has a remarkable status.
For a student who is interested in inter-university exchange programs and research scholarships, it is important to pay attention to international associations. For example, the University of Stavanger is a member of the European Consortium of Innovative Universities (ECIU), and the University of Bergen is part of the European Alliance Arqus focused on promoting European values, multiculturalism and social responsibility. In addition, three Norwegian universities are members of the International Association of Universities under UNESCO (Norwegian University of Life Sciences, Universities of Oslo and Bergen).
Free universities in Norway
Study at all public universities is free for everyone, regardless of citizenship and language of instruction. In some cases, it is necessary to pay university social fees, which can range from 600 to 91 USD per year. The main problem for a foreign student is the cost of living in Norway (this is one of the most expensive countries in the world) and the lack of bachelor's programs in English.
Don't know where to study?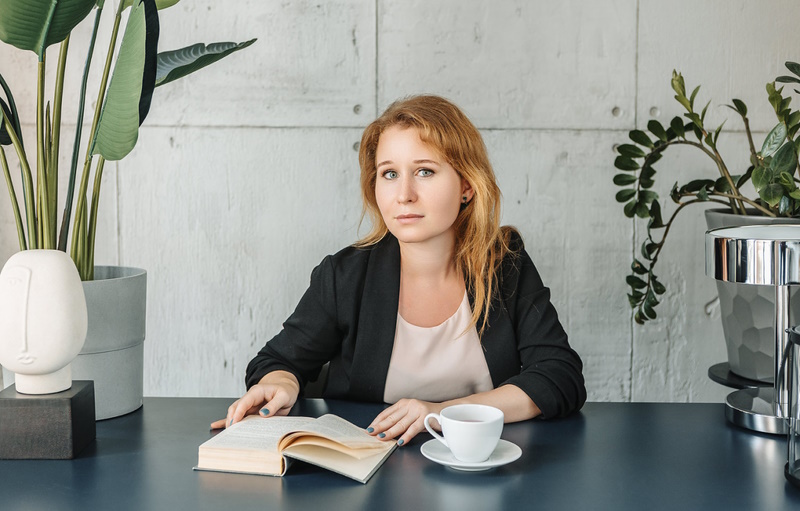 Interesting facts about universities in Norway
University of Tromsø is the northernmost university in the world. This is one of the few public universities with bachelor's programs in English, where you can study Arctic tourism and northern studies. The university is distinguished by low requirements for foreign students.
Further north, on the Svalbard archipelago, is the University Center in Svalbard (UNIS), which was created by four Norwegian universities (Oslo, Tromsø, Bergen and the Norwegian Institute of Technology) — this is the northernmost branch of the university on the planet. There are no separate programs in UNIS, but mainland students can spend here a semester or two, especially if they are interested in Arctic exploration.
Unlike many Western European countries, Norway does not have old medieval universities. The oldest university in Oslo was founded in 1811. It was based on the then progressive model of the University of Berlin, created on the initiative of the largest reformer of higher education, Friedrich Wilhelm Humboldt. This dynamic start partly explains the innovative nature of the development of higher education in the country.
Norway is a constitutional monarchy. University status can only be assigned to an educational institution with the consent of the reigning monarch of Norway.
Sources to study
Program selection by UniPage
Choosing an academic program is a very complex, energy- and time-consuming process.
We will help you determine what to expect from studying abroad, analyze your experience, and select the most suitable programs.