It is no coincidence that universities in Switzerland are considered prestigious: they are known for high academic teaching quality, a flexible approach to training, a variety of programs and specialties. Study in these universities combines the tradition of the British system, innovation and hands-on approach of German education and democratic nature of French institutions.
List of the best universities in Switzerland
Advantages of Swiss universities
Quality assurance. Swiss universities take top positions in the world rankings in a variety of indexes, sometimes even surpassing such education giants as the United States and Great Britain. First of all, this applies to engineering and natural sciences (EPFL and ETH are in the top 10 in all areas)[1], hotel management (EHL is a generally recognized world leader in this area)[2] and MBA programs (IMD and St. Gallen occupy 24th and 48th places in the Global MBA Ranking). The student can be sure that the universities of this country offer only high-quality and relevant education.
Variety. In such a small area, you can find universities with 4 different teaching languages, institutions with nearly 300 years of history, young innovative research institutes with interdisciplinary courses, as well as academic and applied programs. Swiss universities adapt to the rapid development of society and the needs of students.
Cooperation with leaders of science and business. At universities in Switzerland, a student not only attends useful lectures and seminars, but also from the first years of study participates in research activities or puts knowledge to practice, thanks to internships in large companies. Here are the headquarters of such well-known conglomerates as UBS, Nestlé, Weleda, which sponsor universities and prefer to hire successful graduates.
The world's best hospitality schools. Switzerland is the best choice for those who want to build a career in the hotel or restaurant business. 10 Swiss universities are among the top 25 best universities in the world in the field of Hospitality & Leisure Management.[2] Ecole hôtelière de Lausanne is an undisputed field leader.
Disadvantages of universities in Switzerland
Few scholarships for bachelors students. For admission to a Swiss university, a student must initially prove the availability of funds. Living in Switzerland and studying at a private university will seem expensive even for a wealthy person, whilst scholarships and grants at the bachelor's level are rarely provided. Most often they are received by master's and doctoral students who have impressive experience in research and work in their specialty.
Difficulty in admission for nationals of some countries. In Switzerland school lasts for 13 years, and the curriculum differs greatly from that in the countries with an 11-year school system. Because of this, it will not be possible to enter the state university in Switzerland after grade 11. You will have to study at a university in your home country for 2 years and/or pass several entrance exams.
The isolation of universities. In Switzerland, universities are strictly divided into 3 types, and the educational paths in them hardly intersect. For example, traditional universities accept a bachelor's student with an applied degree for a master's program in very rare cases, even if the specialties are related. In addition, public universities do not recognize private ones, so the learning path should be planned in advance.
Don't know where to study?

Admission requirements to universities in Switzerland
All Swiss universities are autonomous and have the right to set their own requirements for the admission of foreign students, therefore, after choosing a university, it is better to immediately contact the institution directly to clarify the list of documents and entrance examinations for your situation. A certain level of education, work experience and additional exams may be required. General requirements for all applicants are the age of 18 and proficiency in English and/or one state language of the country at a level of no lower than B2. Universities accept applications 2 times a year: in March and November. The student fills out a digital application on the university website and attaches the necessary documents to it.
Documents required for admission to universities in Switzerland
Types of universities in Switzerland
According to the Swiss Higher Education Law[3], the universities of the country are divided into 3 types. The universities of each group have the university status and state accreditation, but differ significantly in the rules for admitting applicants and the list of studied specialties.
Traditional universities (Universitäre Hochschule) are the largest and most respectable. There are 12 of them in the country: 10 are under the control of the cantons, and 2, EPFL and ETH, have federal status. The main language of instruction depends on the location of the university. In such institutions, the emphasis is on in-depth study of theory and research activities. Only traditional universities have doctoral programs.

Not only exact sciences, but also liberal arts are taught at a high level. Each university has its own strengths: it is recommended to study economics at the University of St. Gallen, law — at the University of Friborg or the University of Lausanne. The best history departments are located at the University of Neuchâtel, and future philologists should pay attention to the University of Geneva. Architecture and engineering are best taught at higher polytechnic schools such as EPFL.

Universities of applied sciences (Fachhochschule) began to appear in Switzerland in the mid-90s, so it is still difficult for them to compete with traditional universities. However, Fachhochschule provide an equally high-quality education, but with an emphasis on gaining practical experience. In many universities, an internship at a company or enterprise is a mandatory part of the training program. The most common majors in these universities are architecture, engineering, medicine, hospitality, management and arts. In 2020, FHNW is considered the best applied university in the country.
Universities of teacher education (Pädagogische Hochschule) are highly specialized and train prospective kindergarten, primary, and secondary school teachers and educators to work with people with special needs. Experienced teachers can take refresher courses. Training includes mandatory practice in local schools. These universities also conduct research to improve the quality of education in the country.
Colleges in Switzerland
Colleges in Switzerland offer secondary and higher vocational education (Berufsbildung) and advanced training programs (Swiss Federal PET Diploma Examinations) for professionals with work experience. This is a common and relatively accessible educational trajectory for local residents, but it is practically closed to foreigners, especially non-EU citizens. For admission to educational institutions of vocational education, the applicant must have serious reasons to move to Switzerland and further work in one of the demanded specialties[4].
In addition, there are many elite private schools in Switzerland, which are also often called colleges. Here, children and teenagers from various countries receive a prestigious secondary education and prepare for admission to local, European, and American universities. Such schools accept students with good academic performance, and their parents must be prepared for a tuition fee of at least 43,582 USD per year. Graduates of such colleges receive an international maturity certificate (IB, A-level, High School, etc.), which greatly simplifies the admission procedure to foreign universities.
Find a suitable program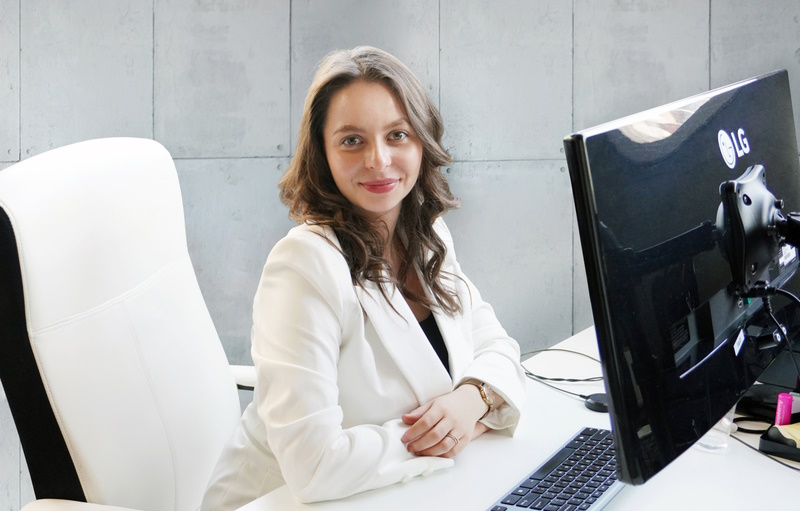 Public and private universities in Switzerland
Public universities of all types are mostly subordinate to the cantons in which they are located. There are also two institutes of technology, EPFL and ETH, which are directly controlled by the federal government. In general, all public universities have a high degree of autonomy in curriculum development and admission rules. However, they still need to reckon with the opinions of higher authorities in order to receive funding and other support. There are no state-funded places in public universities, but the cost of education is low and averages around 2,179-4,358 USD per year. Architecture, engineering, political science, philosophy, and economics are taught here at the highest level.
Private Swiss universities are renowned around the world for their programs in hospitality, culinary arts, management, and of course MBAs. Such institutions often receive investments from large partner companies and individuals. A degree of many private Swiss universities, such as, for example: IMD, GIHE and EHL is considered very prestigious. Some elite business schools admit fewer than 100 people a year after rigorous selection of candidates. Tuition fees here go up to 87,163 USD per year, but gifted students can receive a discount.
Most private universities in Switzerland are not accredited and not recognized domestically, therefore, after receiving a bachelor's degree in such a university, it is impossible to continue education in a master's program at a state university. When applying for a job, recognition of a diploma is at the discretion of the employer. Nevertheless, this does not prevent private Swiss educational institutions from occupying the top positions in world rankings.
Groups and associations of educational institutions in Switzerland
Free universities in Switzerland
There are no completely free universities in Switzerland, even for the citizens. However, there are more than 20 public universities in the country, the cost of training in which is about 763-2,724 USD per year. However the attempt to save money on living in such an expensive country still will not work, let alone studying at a private university. When choosing Switzerland for higher education, you need to be prepared for high costs, as it is not easy to obtain a scholarship. In most cases, master's and doctoral students receive financial support for outstanding academic achievements and research. Also, grants are distributed among applicants from developing countries. Scholarships from a university, the Swiss government, or a large investing company can cover up to 100% of the cost of tuition, living and insurance, but hundreds of worthy candidates apply for such scholarships, so the chances of getting one are slim.
Don't know where to study?

Interesting facts about universities in Switzerland
University teachers in Switzerland have the highest salaries among academic staff in the world. A professor can earn up to 23,970

USD

per month.
Ian Fleming, the author of the James Bond book series, studied at a Swiss university. The hero himself, like the writer, graduated from the University of Geneva.
There are 21 Nobel laureates among the alumni of the Swiss Federal Institute of Technology. The most famous of them is the physicist Albert Einstein. He studied here from 1896 to 1900. A total of 113 recipients of this prestigious award have been trained by Swiss universities.
Program selection by UniPage
Choosing an academic program is a very complex, energy- and time-consuming process.
We will help you determine what to expect from studying abroad, analyze your experience, and select the most suitable programs.