Universities in Malaysia are very young. The oldest of them — the University of Malaya — was founded in 1962, but already ranks 13th in the list of the best universities in Asia[1]. Five more Malaysian universities are in the top-100. At the same time, the prices for education in Malaysian universities are 3-4 times lower than those in Western countries.
In the past, Malaysia was a British colony, so more than half of the population speaks English[2]. Newcomers do not have a language barrier — it is easy to get used to the Malay dialect. Thanks to this, studying in local universities is comfortable for foreigners.
List of the best universities in Malaysia
Information is exploratory. For accurate information, refer to the official website of the school.
Title
Country
City
Bachelor
Master
1
1
Harvard University
USA
Boston
66,900

USD

66,900

USD

2
2
Massachusetts Institute of Technology
USA
Boston
58,240

USD

58,240

USD

3
3
Stanford University
USA
Santa Clara
47,331

USD

44,184

USD

4
1
University of Cambridge
United Kingdom
Cambridge
24,831

USD

24,831

USD

5
4
California Institute of Technology
USA
Pasadena
48,111

USD

48,111

USD

6
2
University of Oxford
United Kingdom
Oxford
21,693

USD

21,693

USD

7
5
Princeton University
USA
Princeton
41,820

USD

43,720

USD

8
6
University of Chicago
USA
Chicago
48,253

USD

45,000

USD

9
3
University College London
United Kingdom
London
25,237

USD

24,948

USD

10
7
Yale University
USA
New Haven
45,800

USD

44,800

USD
Advantages of universities in Malaysian universities
Globally renowned. Over the last 8 years, the University of Malaya has risen from 156th to 65th position in the QS university ranking and has overtaken, for example, Sorbonne University. The country is host to branches of famous British and Australian universities — Monash University, Nottingham University and Southampton University. Of course, a name does not guarantee that studying will be interesting or useful. When enrolling, it is advised to always look into both the study program and the teaching staff.
Multinationality. 130 thousand people from 136 countries study in Malaysia. According to UNESCO statistics, Malaysia is the 11th most popular country among international students[3]. So in Malaysian universities you can communicate with people from almost all over the world, broaden your horizons and improve your English.
Affordable prices. Education in Malaysia is significantly cheaper than in many countries with comparable quality of education. For example, studying as an engineer at a branch of an Australian university in Malaysia costs 17,000

USD

/year. A degree from the same university in Melbourne will cost 3 times more — 54,000

USD

/year. And at the University of Malaya, tuition fee per year of study is only 5,000

USD

. In neighboring Singapore, education prices are comparable, but you will have to pay twice as much for accommodation and meals.
English. Universities offer 2000 undergraduate programs in English[4]; Master's and doctoral studies are exclusively in English.
Quality control. All programs at both public and private universities are certified by the Malaysian Qualifications Agency. It makes sure that the programs meet educational standards. Thanks to this, you needn't worry that your degree is not recognized.
Disadvantages of universities in Malaysia
Cramming. In universities, it is not the ability to reason that is most appreciated, but the ability to memorize syllabus by heart. The authority of the teachers is high, and they do not like to be argued with. In addition, they have little interaction with students, more often they just read lectures monotonously. This approach does not teach students to think critically, and it makes learning boring.
Admission difficulties. Secondary education in Malaysia lasts 12 years, so you cannot enter Malaysian universities immediately after 11th grade, if secondary school in your country lasts that long. You will first have to study one year at a university in your home country or take a Foundation / A-Level / IB program.
Work while studying. A student visa in Malaysia does not give the right to work, for that you need to obtain a separate permit. But even with it, you can work only 20 hours a week and only during the holidays. You can get a job in restaurants, convenience stores, hotels and gas stations, though you cannot hold the position of a cashier.
Requirements for admission to universities in Malaysia
Type of study
Age
Duration
Min. cost / year
Avg. cost / year
Examinations
University preparation
17+
1-2 years
2,129

USD

4,732

USD

IELTS 4.0
Vocational education
17+
2-3 years
355

USD

5,205

USD

IELTS 4.0
Undergraduate
18+
3-5 years
867

USD

5,915

USD

IELTS 6.0+ / TOEFL 550+
Master
21+
1-3 years
2,383

USD

6,388

USD

IELTS 6.0+ / TOEFL 550+
PhD
21+
3-5 years
2,334

USD

8,281

USD

IELTS 6.0+ / TOEFL 550+
There are several ways to close the academic gap between high school in your home country and in Malaysia, if needed:
Complete a preparatory program — Foundation — in Malaysia;
Enroll in a college or a polytechnic in Malaysia for an Associate's program. Studying there lasts three years. Upon graduation, the student is immediately admitted to the second year of the Bachelor's degree program. There are programs in English;
Complete a year of undergraduate studies in your country and then apply to a Malaysian university;
The academic year in Malaysia lasts from January to November. Most universities admit students in three waves:
| Preparation of documents | Application deadline | Response from university | Start of studies |
| --- | --- | --- | --- |
| May-June | October | November | February |
| November-December | March | April | July |
| February-March | June | July | October |
As a rule, there are no entrance exams in Malaysian universities, but some universities may arrange interviews.
Bachelor's:
Certificate of complete secondary education (GPA 2.0 out of 4 and above);
Certificate of completion of a preparatory program (Foundation, IB, A-Level) or equivalent;
Proof of English proficiency — TOEFL 550+ or IELTS 6.0+ (PTE-A, CAE, CPE, MUET

Malaysian University English Test

are also accepted);
Master's:
Bachelor's degree in a similar field (GPA above 2.5 out of 4);
Proof of English proficiency — TOEFL 550+ or IELTS 6.0+ (PTE-A, CAE, CPE, MUET

Malaysian University English Test

are also accepted);
CV;
List of publications.
Doctorate:
Master's degree in a related field;
Proof of English proficiency — TOEFL 550+ or IELTS 6.0+ (PTE-A, CAE, CPE, MUET

Malaysian University English Test

are also accepted);
Research plan;
List of publications.
Types of institutions in Malaysia
There are several types of institutions of higher education in Malaysia:
Universities are the largest group of higher education institutions in Malaysia. There are 92 universities in the country. They are divided into public, private and foreign.

Public — There are 20 public universities in Malaysia. They are categorized into comprehensive, research and focussed institutions.

Comprehensive Universities offer courses in various fields of Humanities or Social, Natural, Accurate, Technical, and Agricultural sciences. They are focused on the undergraduate degrees — about 70% of the programs award them;
Research universities are, in contrast to the comprehensive ones, more focused on the research, and students often continue with an academic career. They offer approximately the same number of undergraduate and graduate programs;
Focussed Universities conduct research within a specific technical field, such as Mechanical Engineering or Computer Engineering. Similar to research universities, the number of undergraduate and graduate / doctoral students is the same there;

Private universities — medium in size: usually 10-15 thousand students study in them. There are 62 private universities in the country;
University colleges differ from universities in campus size and number of students. Vocational education institutions in Malaysia offer two- and three-year programs. They are divided into:
Community colleges — funded by the state;
Polytechnics — also funded by the state, but considered more prestigious;
Private colleges — teach double degree programs with foreign universities.
Vocational education in Malaysia
Vocational education in Malaysia can be obtained at community colleges, polytechnics and private colleges. There are programs in a wide variety of areas, from Agriculture and Engineering to Accounting, Computer Science and Design.
You can go to college without an additional year in Foundation, and they also cost less. On the other hand, colleges are considered less prestigious, even if they offer undergraduate programs. The studies are conducted mainly in Malay, but there are also English language courses. After graduating from college, you can immediately seek employment or continue your education at a university.
All vocational education institutions are divided into three types:
Community colleges are funded by the state and accountable to the Ministry of Education. There are three types of programs in colleges: Certificate, Diploma or Advanced Diploma programs. Certificate lasts two years and the student must earn 60 credits. Diploma program is three years-long and requires 90 credits. Then you can continue your studies in the second year of a Bachelor's degree program or in the Advanced Diploma courses. To obtain an Advanced Diploma, you need to get 40 more credits. At the end of college, students undergo compulsory work practice. It lasts 4-6 months. There are 242 community colleges in the country.
Polytechnics are funded by the state, like the community colleges. There are Diploma and Advanced Diploma programs. Qualifications provided by polytechnics and colleges are legally equal, but entering a polytechnic is usually more difficult. Here you can get a Bachelor's degree in partnership programs with universities. There are 36 polytechnic schools in Malaysia.
Private colleges offer the same programs as public ones. Formally, colleges cannot award Bachelor's degrees, but some of them have partnership agreements with foreign universities. In dual degree programs, students study abroad for a year and receive a Bachelor's degree. Some colleges offer programs pre-university and GCE A-Level. All programs are accredited by the Malaysian Qualifications Agency, which sets educational standards and monitors their implementation. There are 25 private colleges in the country.
Public and private universities
Public universities are considered the most prestigious in Malaysia. The top-200 of the QS Global University Ranking includes 5 public universities and not a single private one. The oldest of them, the University of Malaya, was founded in 1949 and ranks 59th. Public universities tend to be larger than private ones. They offer programs in many areas, while private ones specialize in specific programs.
The main difference between public and private universities is the price. Public universities receive funding and research grants from the government, so their tuition fees are lower. For example, an MBA program at the University of Malaya will cost 6,861 USD/year. In private universities, the price can be up to two times higher.
There are 3 times more private universities in Malaysia than public ones: 62 versus 20. And the number is growing every year. Most of them appeared after 1996, when the Higher Educational Institutions Act was issued. Private universities were allowed to grant their own degrees, and their programs received accreditation from the Malaysian Qualifications Agency.
It is believed that admission requirements in private universities are not as strict as in public ones. This is not always the case: in the best private universities, the requirements for language and GPA are not lower. But enrollment is still easier: they recognize different qualifications and degrees, while state universities give preference to local exams, such as STPMMalaysian secondary school graduation exam. Because of this, foreigners mainly enter private universities — 70% of all international students in Malaysia study there[5].
Branches of international universities in Malaysia can be distinguished into a separate category. These are 10 branches of prestigious Australian, British, Chinese and Irish universities. Three of them — Monash University, the University of Nottingham and Southampton University are in the top-100 best universities in the world, according to QS ranking. Education there costs 3-4 times more than in Malaysian public universities. But students receive the same degrees and study in the same programs as graduates of the major campuses.
Organizations and schools associations
MAPCU — The Malaysian Association of Private Colleges and Universities. The organization unites 54 universities. It coordinates the activities of private universities and defends their interests in the legislative bodies of the country. It is engaged in improving the quality of programs and interactions with the government, develops workplace rules and codes of conduct for university employees.
NAPEI — The National Association of Private Educational Institutions. The organization does mostly the same things as MARCU. The main difference is that NAPEI includes not only universities, but also private schools. In total, the association includes 60 educational institutions.
Association of Commonwealth Universities. It includes 20 Malaysian universities and another 500 from other former British colonies. The association organizes summer schools, exchange programs, offers scholarships to students and teachers, conducts research on global issues — climate change, human rights, wars and conflicts. The organization strives to make education accessible to all. To do this, it gives grants to women and students from disadvantaged countries, conducts seminars and conferences.
Free universities in Malaysia
All higher education in Malaysia is paid, but some universities give discounts to students from certain countries. To find out if there is a discount at the university, it is best to write to the admissions office mail, since the sites do not always provide up-to-date information.
Both the state and private universities in Malaysia offer scholarships and grants to students. They are awarded for study excellence and special academic achievements, such as publishing articles and participating in conferences. There are some scholarships for undergraduates; information about them can be found on the websites of universities.
The most famous scholarship — Malaysian International Scholarship (MIS) — is designed for Master's and PhD students. It covers not only tuition costs, but also flights, accommodation, textbooks, medical insurance. You can read about the requirements for applicants and selection criteria here.
Fun facts about universities in Malaysia
Photos of Malaysian universities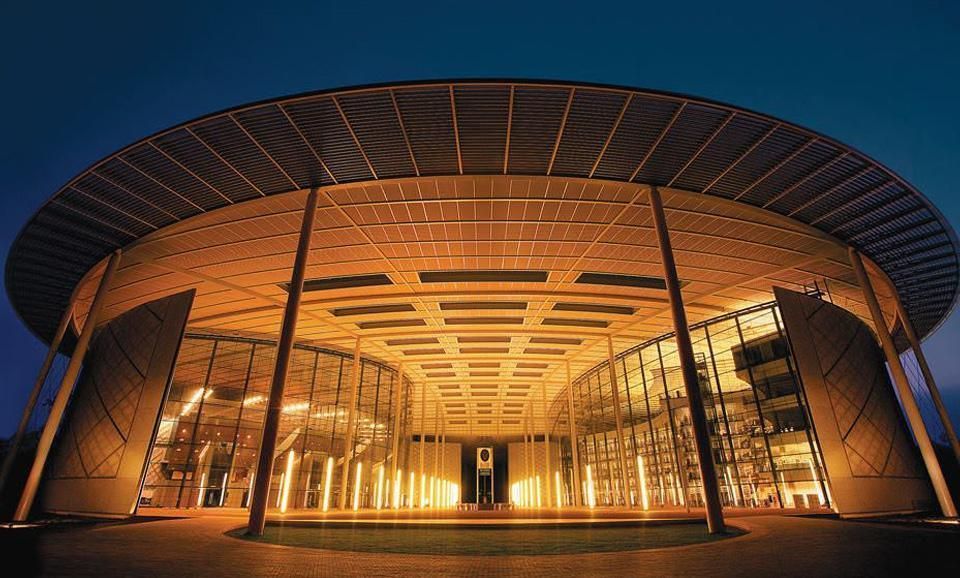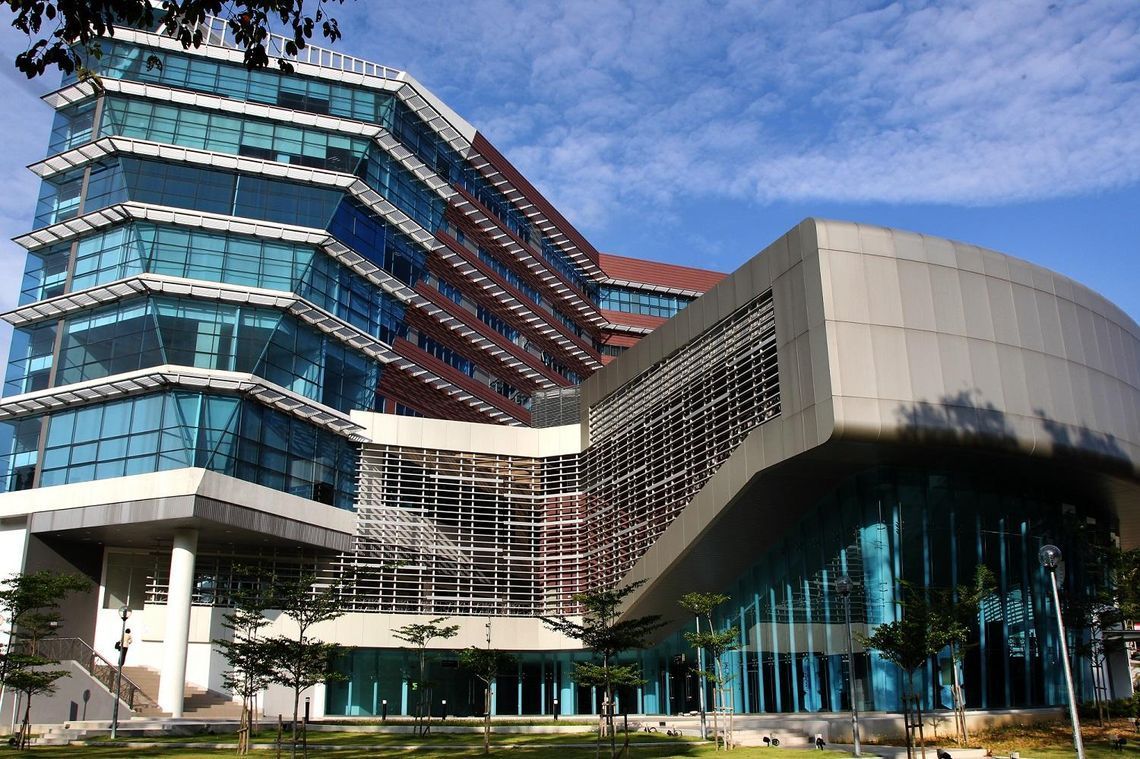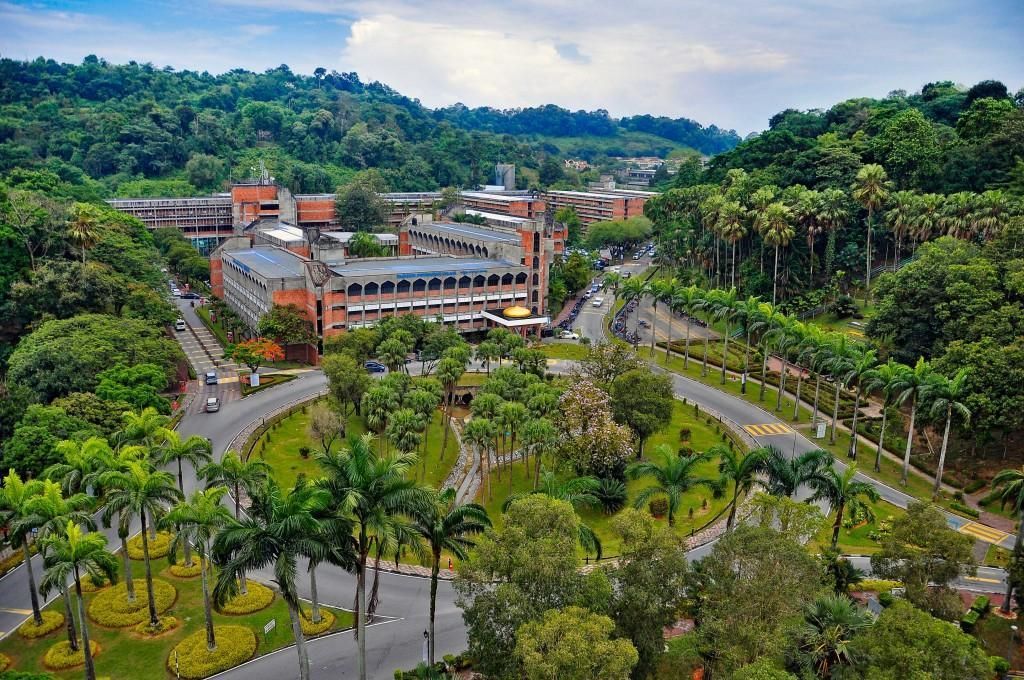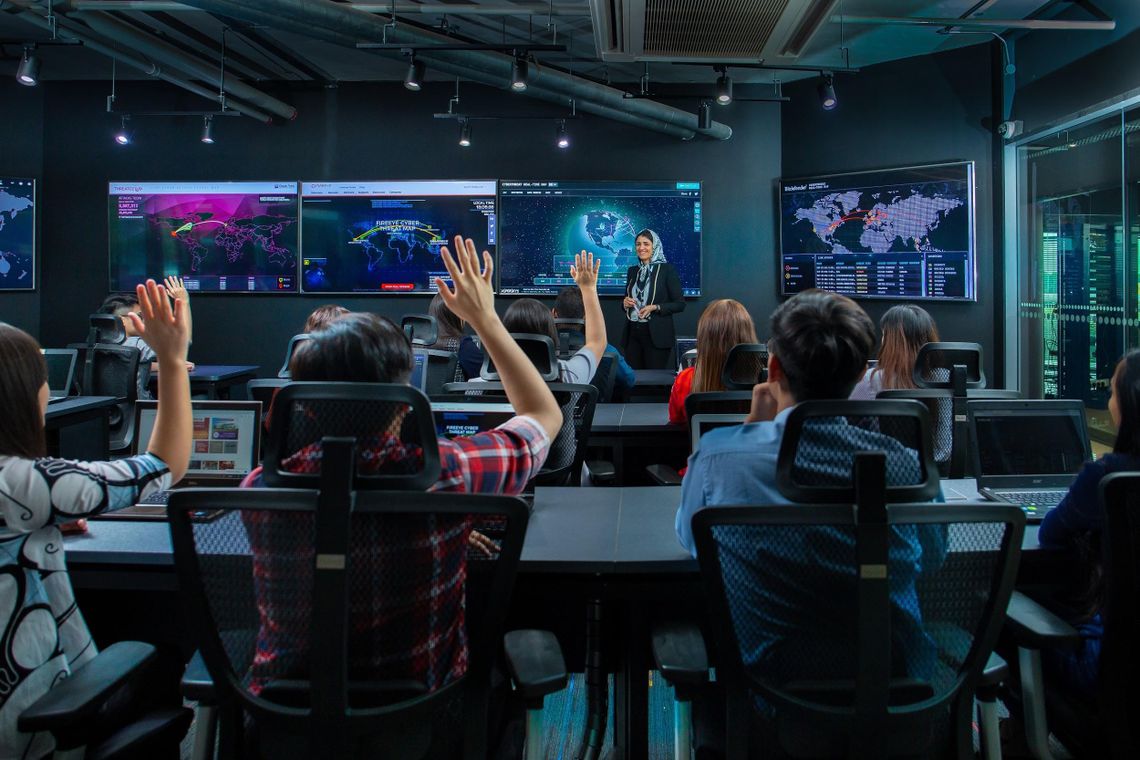 Malaysia - General information
| | |
| --- | --- |
| Region | Southeast Asia |
| Capital | Kuala Lumpur |
| Language | Malay, English |
| Currency | Malaysian Ringgit |
| Population | 28,334,135 |
Statistics - Universities
| | |
| --- | --- |
| Universities in top 500 | 5 |
| Universities in top 1000 | 8 |
| Universities in top 5000 | 29 |
Cost of living in Malaysia
| Expenses - USD/Month | Min. | Med. |
| --- | --- | --- |
| Accommodation | 102 | 179 |
| Food | 133 | 192 |
| Transportation | 19 | 46 |
| Communications and utilities | 57 | 52 |
| Clothing | 17 | 66 |
| Sports and leisure | 16 | 47 |
| Total | 345 | 582 |
| Accommodation in Malaysia | USD/Month |
| --- | --- |
| Shared room outside of centre | 103 |
| Shared room in city centre | 181 |
| 1 bedroom apartment outside of centre | 168 |
| 1 bedroom apartment in city centre | 303 |