Briefly about the Master's degree in the USA
Master's degree programs in the USA are known for strong business schools and programs in the fields of computer and natural sciences, engineering, and medicine. Eight of the top-ten universities in the Times Higher Education rankings are American[0].
Price. Education in the United States is one of the most expensive in the world, the average cost of studying is 30,000-50,000

USD

per year, depending on the university and the program. The expected cost of living is around 2,000

USD

.
Requirements. For admission, a candidate needs to have a Bachelor's degree in a relevant field, provide the results of exams and sometimes decide on the topic of the Master's thesis. The application deadline for enrollment in the Fall semester is around November-February.
Language. All programs are taught in English, therefore it is necessary to confirm the level of at least C1.
Visa. Candidates need to apply for a student visa. There must be enough funds in the student's or their sponsor's bank account to cover the full tuition fees and living expenses.
Work after school. The career can be started during studies through an internship. After graduation, a work nonimmigrant H-1B visa is issued.
Job Prospects. The employment rate of graduates of Master's programs is growing faster than for all other levels of education[1]. Moreover, masters earn, on average, several thousand USD more per year than bachelors[2].
The reputation of American Universities. US institutions hold leading positions in many international educational rankings and are renowned for strong faculty and high quality of education.
Starting a career while studying. Upon completing the first year of study, students can undergo a paid internship, which can then become a permanent place of work and a way to immigrate to the United States.
Easy adaptation. English is the national language, all Master's programs are available in it. American culture itself is very popular globally and students from most of the world adapt to it very quickly.
International environment. Since the United States is one of the most popular destinations for foreign students, Master's degree studies give a chance to meet people from different countries and obtain new cultural experience.
High cost. Higher education in the United States is one of the most expensive in the world. Getting a scholarship is possible, but shouldn't be the primary strategy. It is best to rely on your own finances. The average cost of tuition per year at prestigious universities is about 50,000

USD

. Monthly living expenses are also high and can cap well above 2,000

USD

.
The better the university, the more difficult it is to enroll. The percentage of applicants enrolled in the most prestigious universities in the country is, on average, 10-13%[3]. Good GPA and good entrance exam scores do not guarantee success. A lot also depends on the topic of research, recommendations, and a motivation letter.
Cost of Master's Degree in the USA
Information is exploratory. For accurate information, refer to the official website of the school.
Title
City
Master
1
1
Harvard University
Boston
66,900

USD

2
2
Massachusetts Institute of Technology
Boston
58,240

USD

3
3
Stanford University
Santa Clara
44,184

USD

5
4
California Institute of Technology
Pasadena
48,111

USD

7
5
Princeton University
Princeton
43,720

USD

8
6
University of Chicago
Chicago
45,000

USD

10
7
Yale University
New Haven
44,800

USD

12
8
University of California
Berkeley
32,756

USD

13
9
Columbia University
New York City
39,000

USD

14
10
Cornell University
Ithaca
34,444

USD
Exams
450

USD

GRE/GMAT + IELTS/TOEFL cost

Registration fee
100

USD

Rent
1,300

USD

/month

Food
550

USD

/month

Transport
65

USD

/month

Visa
160

USD

Insurance
800

USD

Study materials
700

USD

/year
How to enroll in a Master's program in the USA
Admission to a Master's program in the USA involves long and laborious work with documents and information: educational institutions are interested in students who consciously approach the choice of academic programs and take their time researching. Documents are submitted online through the university website. There is no limitation to the number of submissions, but the registration fees must be paid every time.
General requirements usually include a Bachelor's degree in a similar scientific field and proof of language proficiencyTOEFL or IELTS. The minimum GPA thresholds depend on the university and are, on average, 3.0 out of 4.0. For some specialties and universities, results of additional exams will be required, such as the Graduate Record Examination (GRE), Graduate Management Admission Test (GMAT) for business schools, Medical College Admission Test (MCAT) for medical schools, or Law School Admission Test (LSAT) for law schools.
A Research Plan is usually needed for admission to doctoral studies, but some American universities also require it for Master's programs, especially in Natural Sciences. Most often, documents need to be translated into English and notarized. As a rule, copies of educational documents with translation into English are sent by mail to the admissions office of the selected university.
Once the application has been approved, the university can arrange an interview. This usually applies to universities with high competition. Only after receiving an official invitation from the university with the I-20 form, a candidate can apply for a visa.
List of documents
Legalization and recognition of a diploma
When entering an American Master's program with a Bachelor's degree from another country, the candidate must legalize their diploma. This is required for the foreign document to have legal force within the national borders. The USA is on the list of 120 countries-participants in the 1961 Hague Convention, therefore, if your country is also a party the procedure for legalization is simplified and only requires authentification through an apostille. This means that a special sign is put on the original or a copy of the document.
Some universities require an additional evaluation procedure. It is needed for the recognition of foreign qualifications. Most institutions do this themselves, but some require a third-party equivalence certificate.
Deadlines for submission of documents
It is best to start collecting documents as early as possible: to start classes in September, the optimal window for application is before the end of March. Some programs set additional deadlines in December. Students who want to apply for a scholarship or a grantthe number of scholarships and grants is limited, early application increases the chances can aim for these deadlines. The deadline for each specific university needs to be clarified on its official website.
Popular Master's degree programs in the United States
Traditionally, the strongest programs in the United States are offered by business schools where one can get an MBA (Master of Business Administration) — it was in this country where this field of study had first appeared[4]. Moreover, it is also one of the highest-paid specializations[5]. American universities produce highly qualified specialists in the fields of computer and natural sciences, education, and health care. The most popular programs among applicants are:
Business;
Education;
Health care;
Engineering;
Computer and Information Sciences;
Public Administration and Social Services;
Psychology;
Social Sciences and History[6].
University
School
City
State
Programs
Average cost per year[7]
Yale University
Law School
New Haven
Connecticut
Business / Corporate Law;
Constitutional Law;
International Law;
Tax Law.
66,128

USD

Stanford University
Law School
Stanford
California
Intellectual Property Law;
Health Care Law;
Criminal Law;
Contracts / Commercial Law.
64,554

USD

Harvard University
Medical School
Boston
Massachusetts
Anesthesiology;
Internal Medicine;
Radiology;
Surgery.
54,900

USD

MIT
Engineering School
Boston
Massachusetts
Aerospace / Aeronautical / Astronautical Engineering;
Computer / Chemical Engineering;
Biomedical Engineering / Bioengineering;
Nuclear Engineering.
53,450

USD

Carnegie Mellon University
Engineering School
Pittsburgh
Pennsylvania
Electrical / Electronic / Communications Engineering;
Civil Engineering;
Environmental / Environmental Health Engineering.
48,500

USD

University of Pennsylvania
Education School
Philadelphia
Pennsylvania
Education Policy;
Higher Education Administration;
Elementary Teacher Education.
50,670

USD

Stanford University
Education School
Stanford
California
Educational Psychology;
Education Policy;
Curriculum and Instruction;
Educational Administration and Supervision.
52,479

USD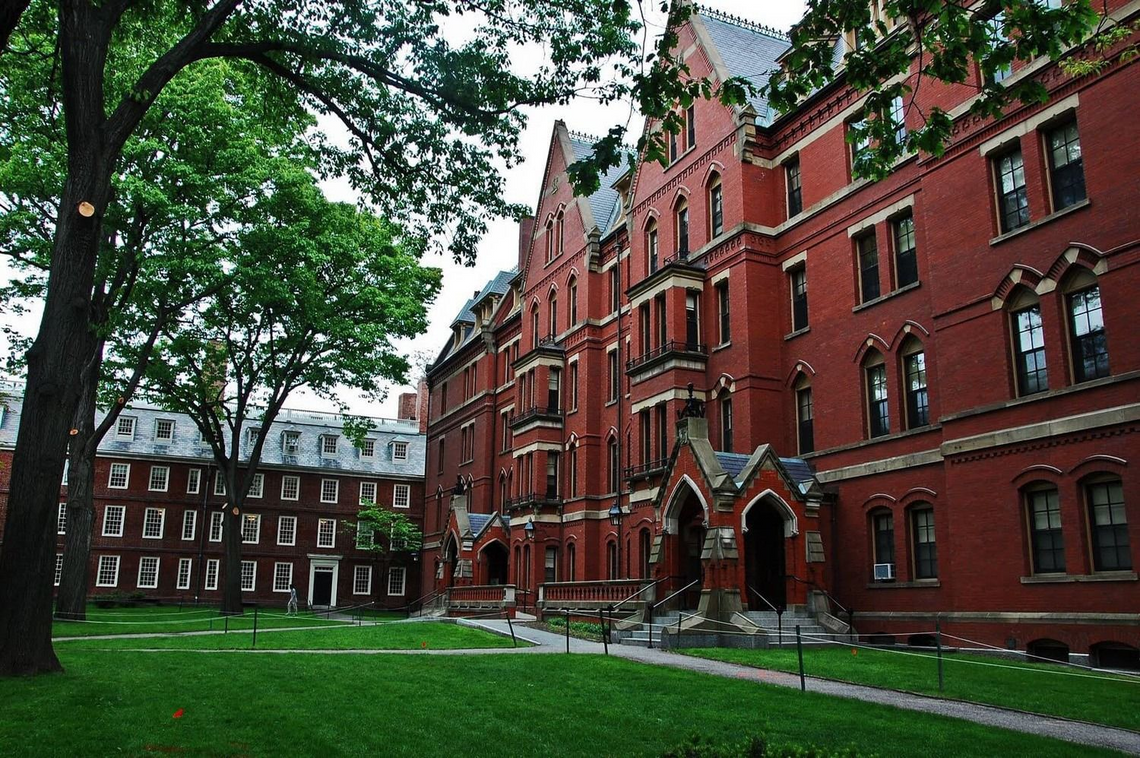 Affordable programs in the USA
University
School
City
State
Programs
Average cost per year
State University of New York at Buffalo
The School of Engineering and Applied Sciences
Buffalo
New York
Aerospace / Aeronautical / Astronautical Engineering;
Industrial / Manufacturing / Systems Engineering;
Mechanical Engineering.
23,100

USD

University of Wisconsin-Madison
Education School
Madison
Wisconsin
Curriculum and Instruction;
Student Counseling and Personnel Services;
Educational Psychology.
24,054

USD

University of Akron
Law School
Akron
Ohio
Business / Corporate Law;
Legal Writing;
Trial Advocacy.
24,314

USD

Purdue University
The Krannert School of Management
West Lafayette
Indiana
Business Analytics;
Production / Operations;
Supply Chain / Logistics.
19,766

USD
Best MBA programs in the USA
Country Ranking[8]
Business School
City
State
QS Score[9]
Duration
Cost per year
1
Stanford Graduate School of Business
Stanford
California
94.5
1 year 9 months
74,706

USD

2
The Wharton School, University of Pennsylvania
Philadelphia
Pennsylvania
92.6
1 year 9 months
80,432

USD

3
MIT Sloan School of Management
Boston
Massachusetts
92.5
2 years
77,168

USD

4
Harvard Business School
Boston
Massachusetts
92.1
1 year 9 months
73,440

USD

5
Columbia Business School
New York
90.6
1 year 7 months
77,376

USD

6
Haas School of Business, University of California Berkeley
Berkeley
California
89.5
1 year 9 months
68,444

USD

8
Kellogg School of Management, Northwestern University
Evanston
Illinois
87.9
2 years 9 months
103,316

USD
Important features of a Master's degree in the USA
When choosing a study program, you need to take into account both the range of your scientific interests and career plans. In US universities, you can get two types of Master's degrees:
A professional degree (Course-based / Non-thesis / Professional / Taught Master) is suitable for those who are aimed at a specific job and want to get more applied skills. The schedule of lectures, seminars and laboratory classes is more structured and includes basic modules and electives. Students complete written assignments, group projects, give presentations and take exams. Some universities suggest writing a thesis that is similar to a practical project. Others replace this stage with an internship at one of the partner companies.
An academic degree (Thesis-based / Academic / Research Master) is a suitable option for students with narrow scientific interests. The focus is mostly on research work. Students have to be prepared to organize the schedule themselves — face-to-face classes may be few or not exist at all. Instead, most of the time will be devoted to a single research project overseen by a supervisor[10].
Master's degree
Academic
Professional
Program duration
2 years
1-2 years
Structure of classes
Flexible timetable
Strict timetable
Opportunity to continue into doctoral studies
Yes
Depending on the university
Examples of degrees
Master of Applied Science (MASc) in Chemical Engineering / Biochemical Engineering / Civil Engineering;
Master of Science (MSc) in System Sciences / Epidemiology, Management;
Master of Arts (MA) in Education / Communication.
Master of Engineering (MEng);
Master of System Sciences;
Master of Business;
Master of Education, Communication, Fine Arts.
Studying in a Master's program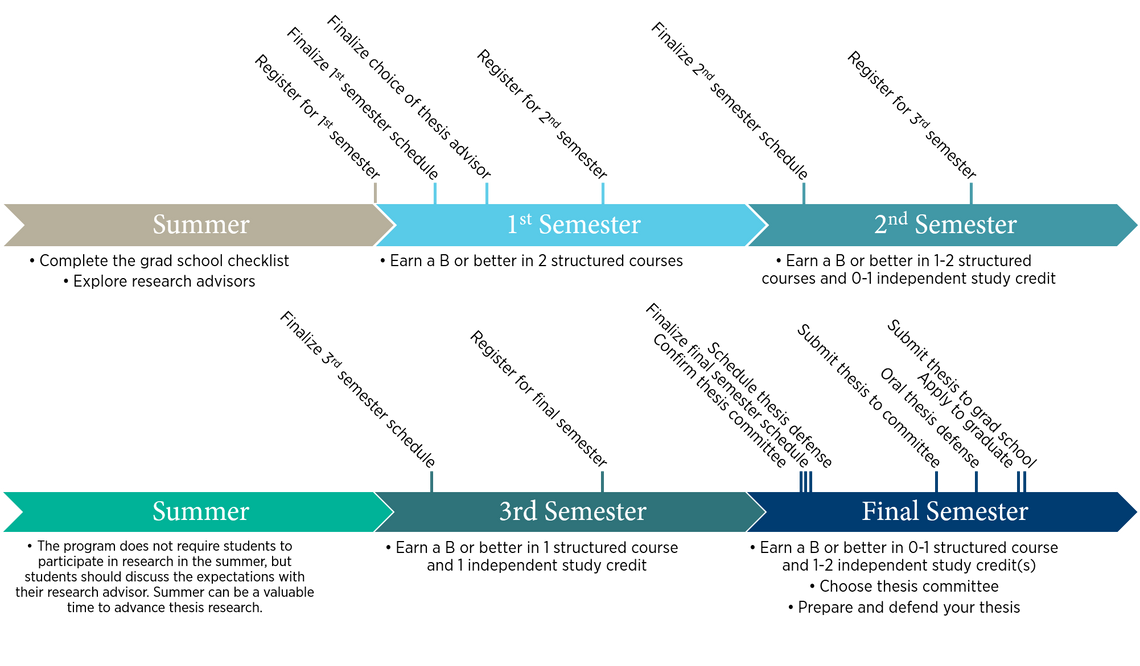 The academic year is nine months long and is usually divided into fall and spring semesters, which begin in August and January, respectively. Some universities have a short summer semester, which begins in May. Throughout the semester, students study core and elective modules. A distinctive feature of US universities is the way they count GPA. In US universities, there is a special system: unlike Europe, where students get credits for completing assignments, in America they get them for the time spent on studying at the university and on independent work. Successful completion of a Master's degree requires 30 to 64 credits[11].
| | |
| --- | --- |
| Evaluation in the USA | GPA |
| A | 4.0 |
| B / B+ | 3.0-3.33 |
| B- / B | 2.67-3.0 |
| C / C+ | 2.0-2.33 |
| D / D+ | 1.0-1.33 |
| D- / D | 0.67-1.0 |
Thesis is written mainly by students of academic Master's programs. In the beginning, the student must decide on the topic and choose a supervisor. Some universities require the completion of courses that teach the basics of research. Then students need to prepare and get their research planin certain universities, the plan has to be presented to a committee approved before moving on to writing the thesis. Students submit the completed work for review. The last stage is defense. During it, the commission representatives ask questions and check how well future masters have studied the material.
Working during a Master's degree in the United States
Master's students receive an F-1 visa. During the first academic year, it allows students to work only on-campus for no more than 20 hours per week, and no more than 40 during the holidays. While studying, they can work more if they manage to prove extraordinary circumstances that affect income. It is possible to work as a teaching assistant or in a laboratory, as a student assistant or library worker, or in any institution that is located on the campus. To get a job, students need to consult with a designated school official (DSO) and receive a certification letter from them and the employer, as well as prepare a resume and successfully pass an interview. To receive payment, employees need to be issued a Social Security Number (SSN[12]). The expected salary varies greatly depending on the city, university, specific job and form of employment (from 7-10 USD to 20-30 USD per hour).
Graduate internships in the United States
During the second academic year, job opportunities become more varied, students get allowed to work off-campus. There are three main options:
Curricular Practical Training — CPT;
Additional Practical Training — OPT;
STEM OPT extension[13].
Curricular Practical Training — CPT
This is a mandatory part of the study program, for which students receive academic credits. The job description has to coincide with the specialty studied in the program[14]. To obtain a work permit, students need to consult with an authorized representative of the university. The representative will give an I-20 form, which confirms that the student has been approved for the internship. The student also signs a cooperative agreement with the employer.
It is possible to work part-timeno more than 20 hours/week and full-timemore than 20 hours/week. CPT can be paid or unpaid. The average CPT salary per hour in the country is about 39 USD[15].
Important: If you have worked in the CPT program for a whole year, you will not be able to move to the OPT program[16]. For more information on eligibility criteria and authorization, visit the US Department of Homeland Security website.
Optional Practical Training — OPT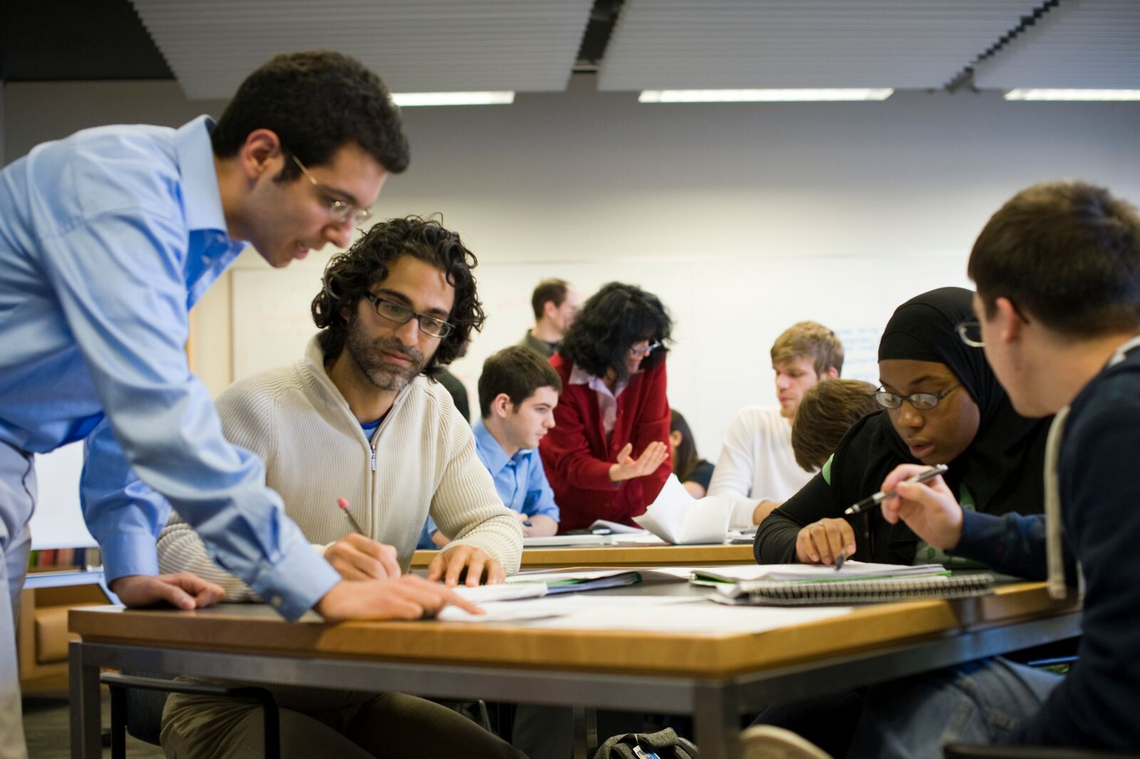 Additional training must also be in line with the focus of the degree. There are two main types of programs, each can last up to one year:
Pre-completion OPT — available for students from the second year of study. During the semester, they can work up to 20 hours a week, and when there are no classes — up to 40 hours.
Post-completion OPT — available for graduates with a Master's degree.
Students can participate in the postgraduate program even if they had work experience during studies, however, the total time should not exceed one year. For example, if a student had worked for nine months during studies, after receiving a diploma, they would be able to work no more than three months[17].
The process of joining the program is a little more complicated compared to the CPT. In addition to the I-20 form, candidates must also fill out the I-765 form (Application for Employment Authorization) and pay a 410 USD fee[18]. The application is done at the US Citizenship and Immigration Services (USCIS) and is valid for a year. After successful registration, the student receives an Employment Authorization Document (EAD)[19] and can start work immediately after successfully passing an interview. Average pay is 45 USD/hour[20].
STEM OPT extension
A special case is STEM internship programs[21]. This type of OPT is suitable only for undergraduates in Science, Technology, Engineering, or Mathematics. The program is enacted on special conditions and lasts for two additional years. In total, a student can work in the United States for three years. To participate, you will need:
A university degree with a SEVP certificate (Student and Exchange Visitor Program)[22] not lower than a Bachelor's degree;
A new I-20 form;
Work permit I-765.
You also need to already be working within the OPT program, make sure that the potential employer participates in the E-Verify program[23], and complete the I-983 form — Training Plan for STEM OPT Students.
Scholarships and Grants in the US Master's Degree
Higher education in the US is paid-only. The ten most expensive universities in the world are located[24] there. However, applicants for a Master's degree can receive a scholarship or grant from the state, a private organization, or the university itself.
Almost all educational institutions offer scholarships, but it is difficult to obtain full coverage of the costs of tuition, accommodation, flights, and study materials. The selection of candidates takes place on a competitive basis. Moreover, Master's students are usually more likely to receive a grant than undergraduates. Universities are interested in attracting strong students with interesting research projects. Here are two of the most popular scholarships for international students:
The Fulbright Program — the most famous US government scholarship. It covers all tuition costs

over 1-3 years

, travel expenses, and limited health insurance. It also includes monthly pay. Candidates for the scholarship can choose a specialty only from the list of the disciplines specific to their area and decided on by the program staff. As to choosing the university

program cooperates with all universities within the USA

, applicants can only indicate their preferences — the final decision will be made by the commission. The candidate must have a TOEFL score of 80-100 in English

depends on the program, 90 is the preferrable threshold

. At the same time, it is not necessary to take the test in advance — the program will pay for the tests for the approved students. An important feature of Fulbright is the mandatory requirement to return to your home country for at least two years

regulated by the J-1 visa given to the winners

after graduation. Graduates are meant to put the knowledge and the experience gained during their studies into practice. This grant is not suitable for those who want to stay to work in the USA after graduation

in absence of special conditions. such as a job offer from a department at the university

. The exact list of requirements and documents that are needed to participate in the competition can be found on the organization's website.
The International Fellowship is a fellowship program for women organized by the American Association of University Women (AAUW). The goal is to give women a chance to pursue a Master's degree in America in order to apply the knowledge they'd gained back at home. The payout is 18,000

USD

. To receive a scholarship, applicants need to have a Bachelor's degree, a TOEFL 79+ / IELTS 6.5+ certificate, a study plan, work experience, and a grounded guarantee to return to their home country after completing the studies.
Read more
Post-graduate work in the USA
After completing the studies, the F-1 visa allows staying in the country for 60 days. OPT participants can stay in the country and work on a student visa for longer, up to the end of the internship period (from one to three years). After that, they need to get a work visa.
Usually, for working in the United States, an H-1B visa is needed. It allows foreign citizens to work in the country for three years with the right to extend the period up to six yearslonger for some categories of workers. Only an accredited employer can apply to US Citizenship and Immigration Services. They must complete Form I-129 (Petition for a Nonimmigrant Worker) no later than six months before the end of the F1 student visa or OPT internship. Important: completing an internship increases the chances of getting a work visa. The only requirements for an employee are a Bachelor's degree or higher and paying a fee of 460 USD. During the validity period of a work visa, a graduate can get a green card, and then US citizenshipafter 3 to 5 years of continuous living in the country.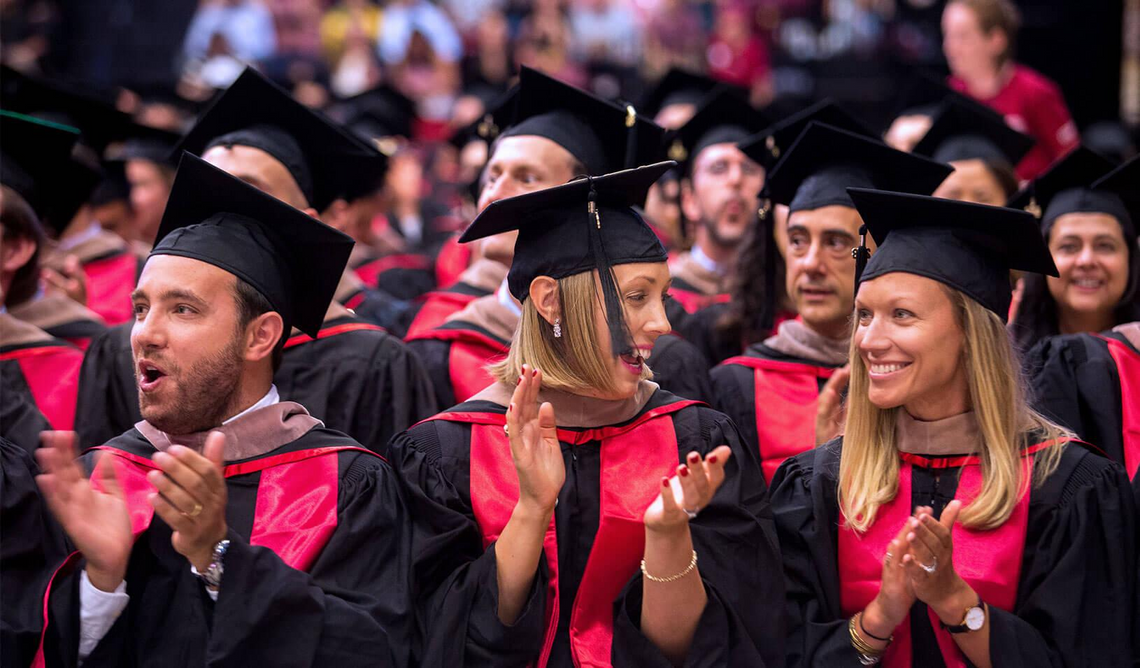 Labor prospects for international students in the United States depend on the specialty. In 2021, the highest starting salaries are received by workers in the fields of computer science and engineering — from 80,000 USD per year[25]. At the same time, master's salary is significantly higher in the same areaa Bachelor in computer sciences receives about 72,000 USD annually, while a Master — about 85,000 USD than bachelor's[26].
Specialty
Starting salary
Average salary
Computer Science
85,373

USD

103,179

USD

Engineering
80,320

USD

92,325

USD

Business
75,461

USD

88,722

USD

Math & Sciences
73,992

USD

81,755

USD
Foreign students have roughly the same chances in the labor market as US citizens, but there is a chance to face additional difficulties. Some employers may not be ready to hire a foreigner due to the fact that it will be necessary to spend time on obtaining a work visa, as well as because of the risk of short-term employment[27]. However, the average US unemployment rate for masters is low: in January 2021, it was only 3.4%[28], and the overall unemployment rate among foreigners was 3.7%[29].
Outside the United States, graduates from American universities are equally competitive. US universities have a good scientific reputation and occupy high positions in international education rankings.
PhD in the USA
Masters can continue their studies in doctoral programs. While not applicable to all universities, the learning process has its own special features:
Enrollment is possible immediately after the Bachelor's degree. Many universities do not include a Master's degree as an application requirement. However, certain scientific fields require experience and knowledge that cannot be obtained in a Bachelor's program.
In the process, students can get a Master's degree. If a student had passed the midterm exams but did not proceed with the dissertation, they can complete the program earlier, getting a Master's degree in that field.
It is often required to work as a teaching assistant. During a certain part of their studies, students give classes to undergraduates and / or take compulsory pedagogical courses.
Requirements for admission:
High-GPA degree;
List of academic and research projects, internships, and publications;
Research plan.
Doctoral programs last from four to six years or more. The students can get both a standard PhD and a professional — DBA (Doctor of Business Administration) or EdD (Doctor of Education).
They can start an academic career already during their doctoral studies. This type of employment is called assistantship.
Doctoral students earn an average of 15,000 USD-30000[30] per year depending on the state, university, and scientific field.
Position
Type
Salary year
Postdoctoral Researcher / Fellow / Scholar
Postdoc
50,000

USD

[31]
Assistant Professor
Tenure
73,000

USD

[32]
Associate Professor
Tenure
85,000

USD

[33]
Professor
Tenure
100,000

USD

[34]
Adjunct Professor
Non-tenure
33,000

USD

[35]
Visiting Assistant Professor (VAP)
Non-tenure
51,000

USD

[36]
Lecturer / Instructor
Non-tenure
51,000

USD

[ -]
Many researchers strive to get a permanent contract (tenure) since this practically excludes the possibility of losing a job. But such positions may not be available in every state.
Facts about Master's degree in the United States
Deadlines
December-March
Length
1-3 years
Average cost per year
45,000

USD

Min. language level
TOEFL 78+ / IELTS 6.5+
Employment of graduates
96.4%
Enrollment rates in doctoral studies
10%