Teacher education allows teaching in schools, language courses and other educational institutions. Teachers can specialize in preschool, elementary, secondary or high school education, as well as higher education. They can focus on teaching certain specific subjects and languages, defectology, etc. If you choose a country of study and plan to stay there to work, remember that teachers are almost always required to know the local language when applying for a job.
Specialty description
The field of education is suitable for people who love to learn and can share this love with their students. Teachers teach students a variety of things, from drawing and reading in kindergarten to physics, astronomy and math in high school. A degree in education is often specialized in a specific subject area (mathematics, physics, literature, etc.), age group (preschoolers, schoolchildren, university students, adults) and other narrow lines of work, like special education.
Best universities for education degrees in the world, 2020
See a list of the best teaching departments in other countries here.
Top European universities in Education and Training
Top Asian universities in Education and Training
Teacher education by country
Teacher education in the USA

Usually a Bachelor's program in education lasts 4 years. Programs are offered in General Education, Arts and Science, and specializations include: Preschool/Elementary/Secondary Education, English as a Foreign Language (ESL), Educational Psychology, Special Education, Art, Music, Mathematics, Natural Sciences, Social Sciences, etc. The main choice of direction in teacher education is between primary and secondary education (within which you can choose a specialization in a particular subject), as well as between age groups. During their studies, future teachers undergo internships at schools. There are also short courses (6 months) in the USA for specialists in other fields who wish to become teachers. After graduation, it is necessary to gain experience in teaching, often under the supervision of a more experienced teacher, and apply for a teaching license. Only then can the licensed professional start working. Different states may have different requirements for teacher certification. Many

community colleges

offer transfer programs, certificates and two-year

associate degree

programs, such as Associate of Arts in Teaching (AAT), Associate of Applied Science (AAS) in early childhood education, and Associate of Arts (AA) in elementary education. Community colleges often have agreements with four-year colleges and universities to facilitate simplified transition to undergraduate programs. For admission to

Bachelor's degree

programs, the following is required:

Certificate of complete secondary education with a transcript;
Select university requirements (threshold grades, interviews, etc.).
Teacher education in the UK

To teach in the United Kingdom, you need to obtain the Qualified Teacher Status, or QTS. After completing Initial Teacher Training, or ITT, graduates receive one of the following degrees:

Bachelor of Education (BEd) with QTS. Usually it is given to future primary school teachers (sometimes universities offer programs for secondary education teachers);
Bachelor of Arts (BA), Bachelor of Science (BSc) with QTS. Popular with prospective high school teachers and are more subject-oriented.

To teach in elementary school, you need to meet the minimum requirements of GCSE in English, Mathematics and Science. Without QTS, you can work in independent schools, academies and free schools. Training usually lasts 3-4 years. For admission you need:

A Lower Second-Class Honours Degree, or 2:2 (GPA 50-59% or 3.5-3.8 out of 5.0) or higher;
Compliance with the requirements of GCSE/A-Levels (as a rule, in English and Mathematics there must be an equivalent of grade C);
Work experience;
Additional tests and exams may apply.

In order to become eligible to teach in a public school in the UK with an existing higher education, you need to obtain a QTS, by studying in the initial teacher training program

[1]

. Admission requirements and teaching standards to start a career vary by region of the UK. More information can be found on the

UCAS website

.
Teacher education in Finland

Studying education in Finland is a prospective choice, since the country's educational system is considered one of the best in the world

[2]

. It is even ranked #1 in some ratings

[3]

. Teacher training in Finland is carried out by universities and vocational higher education institutions.

Preschool teachers must graduate from a Bachelor's program in Education (180 ECTS). This degree entitles you to work as a kindergarten teacher and preschool teacher.
Homeroom teachers should complete a Master's degree in Educational Sciences (300 ECTS). The degree entitles you to work as both a homeroom teacher and preschool teacher. Compulsory education in Finland lasts 9 years, from 7 to 16 years old.
Subject teachers receive a Master's degree (300 ECTS). There are two ways to obtain a qualification: to start studying a subject first within a bachelor's program at the university, and then at a graduate school of education, or to master the subject from the ground up within a teaching program. The latter method is less common, since it is possible in few subjects.
Special education teachers must complete a Master's Degree in Educational Sciences (300 ECTS). After that, one can work as a special education specialist or as a homeroom teacher.
Teachers of vocational schools, as a rule, study at a university in some other specialty, then work for several years. After that, they study at a vocational institute.

For admission, a foreigner provides a school graduation certificate with translation into English/Finnish/Swedish and a language certificate in English/Finnish/Swedish (depending on the language of the study program). Sometimes it is necessary to additionally pass entrance exams (for example,

SAT

). A benefit for a foreigner is that you can study in English here, and most Finns speak it fluently.
Teacher education in Japan

Japan is progressive not only in technology but also in education. According to the International Student Assessment Program (

PISA

) from the Organisation for Economic Cooperation and Development, students in Japan score higher in reading, math and science than the OECD average. And in Mathematics and Science, Japan took 5th place among all countries

[4]

.

You can become a public school teacher in Japan after receiving a teacher's education as a teacher of a specific school level (elementary, secondary or high) and in a specific subject. Teaching certificates are issued by the educational council of each prefecture or capital area.

To enter a

university in Japan

, a foreigner from a country with a non-equivalent secondary education system (for example 11-year school in some CIS members) must pass a Foundation

program and know the Japanese language.
Teacher education in the CIS (Russia)

Teacher education at the bachelor's level in Russia, as a rule, lasts 4 years if face-to-face and 5 years if in correspondence. You can learn to be a teacher in universities and specialized pedagogical institutes. Programs vary: primary/preschool education, foreign languages, education management, defectology. To enter, you must provide a certificate and the results of the exams (in Russian, Social Studies and the specialty subject), some universities also enforce additional entrance tests.
Need help with admission?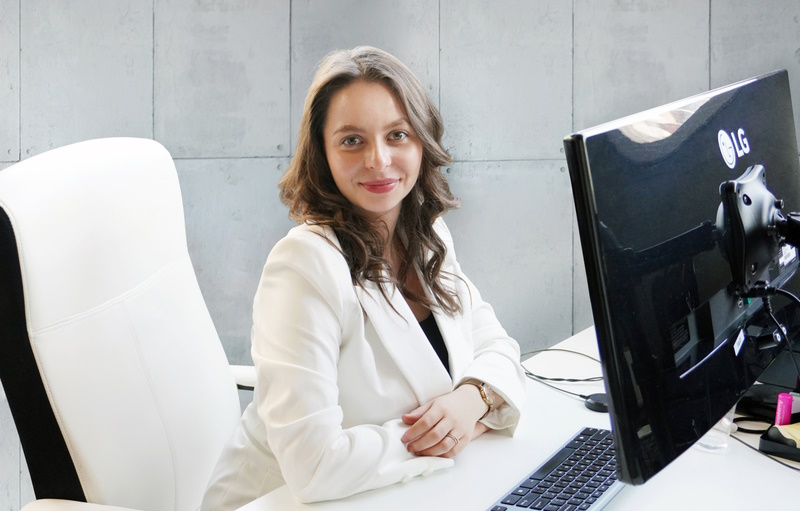 Admission requirements for teaching programs
Requirements for admission vary by country, institution and program. Here are some general criteria:
The cost of teacher education in English
Rank
University
Country
Bachelor's/year
Master's year
1
University College London
United Kingdom
24,334

USD

18,781-57,516

USD

2
Harvard University
USA
49,653

USD

51,904

USD

12
Monash University
Australia
21,940

USD

21,036

USD

16
Nanyang Technological University
Singapore
21,888

USD

28,057

USD

29
Pennsylvania State University
USA
35,984

USD

38,198

USD

41
University of Glasgow
United Kingdom
22,668

USD

22,668

USD

51-100
Delft University of Technology
Netherlands
15,455

USD

19,985

USD

51-100
Indiana University
USA
38,314

USD

31,329

USD

51-100
University of Nottingham
United Kingdom
22,730

USD

25,821

USD

51-100
Trinity College Dublin
Ireland
21,327

USD

13,298

USD

51-100
Universiti Malaya (UM)
Malaysia
3,386

USD

21,830

USD
Affordable teacher education programs in English
Enter a university abroad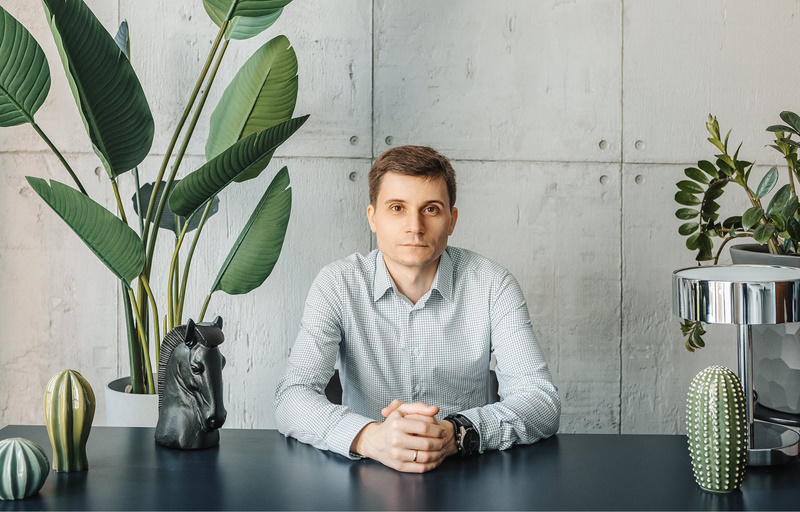 Cost of teacher education in other languages
Rank
Country
University
Programs
Bachelor's/year
Language
37
Chile
Catholic University of Chile
Preschool/Secondary Education, General Education
4,330

USD

Spanish
40
Belgium
KU Leuven
Educational
Sciences
1,010

USD

French
48
South Korea
Seoul National University
Education; Korean/English/German/French Language Education;
History/Geography/ Biology Education
3,668

USD

Korean
51-100
Denmark
Aarhus University
Educational sciences
8,527-14,389

USD

Danish
51-100
Germany
Free University of Berlin
Educational sciences; combined Bachelor of subject with teaching (in Chemistry, Biology, Computer Science, Languages, etc.)
Free
German
51-100
South Korea
Korea University
Education, language/Mathematics/History/Geography Education
4,356

USD

Korean
51-100
Belgium
Ghent University
Educational Sciences, Social Work
1,270

USD

Dutch
Information shown in the tables is for general guidance only. The exact prices must be checked with universities.
Types of teacher education programs
A typical focus is on the training of preschool and elementary/secondary/high school teachers. As a rule, to study for a middle/high school teacher, you must choose a subject of specialization (mathematics, biology, chemistry, geography, physics, etc.).
To become a teacher/professor at a university, PhD and work experience are usually required. However, there are also Master's programs that qualify graduates to teach at universities. In this case, it is possible to start an academic career at a university without a PhD degree, but the position will most likely be an initial one, for example, assistant professor.
Other promising areas are:
Defectology — a branch of science dealing with the study of the principles and characteristics of the development of children with physical and mental disabilities and the problems of their education and upbringing;
Teaching foreign languages ​​— training teachers of languages ​​such as English, French, etc. The demand for EFL teachers is high at the international level[5];
Special education — training future teachers for children or adults with special learning needs or disabilities.
Teacher education degrees
Associate of Education can be called:
Associate of Arts in Teaching (AAT);
Associate of Applied Science (AAS);
Associate of Arts (AA);
Associate in Science (AS).
Bachelor of Education or Bachelor of Science Education (BScEd) is a first-cycle degree according to the Bologna system. There are also:
Bachelor of Arts (BA);
Bachelor of Science (BS);
Bachelor of Music (BMus).
The Master's Degree in Education is called:
Master of Education (MEd/EdM);
Master of Arts in Education (MAEd/MAE);
Master of Science in Education (MSEd/MSE).
Finally, the doctorate title is Doctor of Education (EdD/DEd). Typically, studies prepare graduates for administration and leadership positions in a wide range of fields, from preschool and tertiary education to nonprofit organizations and government agencies. Studying at EdD is practice-oriented: students learn to apply the knowledge gained to solving specific problems. For example, they are thinking about how to increase the number of female students in universities. There is also a Doctor of Philosophy (PhD) in Adult Education. Such programs are directly aimed at teaching universities' staff.
Need help with admission?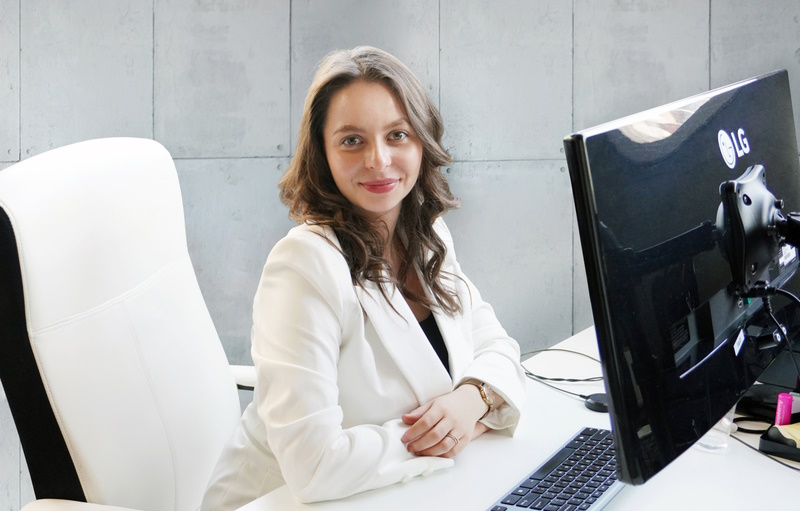 Scholarships and free teacher education
Full funding for teacher education is possible through programs that cover tuition, accommodation, airfare and other minor expenses. These programs are:
Many of these programs give scholars an extra year before starting their studies to learn the local language.
There are also small one-time financial grants from Teacher's.org, NCTM's Mathematics Education Trust, Montessori Teacher Education Scholarships and others.
Internships for teachers
Fulbright (FLTA) provides aspiring English teachers the opportunity to develop their teaching skills, improve their English proficiency, and become more familiar with the society and culture of the United States. Teachers are required to teach American students their native language. FLTA members work as teachers or teaching assistants (up to 20 hours per week) and take a minimum of two courses per semester, one of which must be related to U.S. Studies. The program lasts 9 months. FLTA is sponsored by the United States Department of State Bureau of Educational and Cultural Affairs. The scholarship recipients also organize cultural events and language clubs.

An applicant must:

Weiser Professional Development Fellows — the Ronald and Eileen Weiser Center for Europe and Eurasia at University of Michigan invites teachers of higher educational institutions of Armenia, Azerbaijan, Belarus, Bosnia and Herzegovina, Georgia, Russia (only Kaliningrad region), Kazakhstan, Kosovo, Kyrgyzstan, Moldova, North Macedonia, Serbia, Slovak Republic, Tajikistan, Turkmenistan, Ukraine and Uzbekistan. Applicants are offered research visits lasting 4-6 weeks. Participants must have excellent command of both spoken and written English. The program pays for round trip tickets, accommodation, medical insurance and small per diem allowance[6].
Fulbright Teaching Excellence and Achievement Program selects 160 teachers of secondary schools from 60 countries to help expand professional knowledge of teachers in the subject area and improve their teaching skills. FTEA includes workshops on curriculum development, teaching methods and their implementation in schools, the use of technology and online resources. The program lasts 6 weeks and includes a two-week internship at a school. To participate, you must have at least 5 years of experience in teaching one of the disciplines: mathematics, natural sciences, social sciences (history, sociology, economics and geography), or English.
Job prospects with a teacher's degree
With a teacher's degree, specialists work in schools, educational and language centers. Also, teachers are engaged in private practice: they accept students at home or online by placing an advertisement on the Internet. In the future, this can turn into an educational business. Within the school, the teacher climbs the career ladder, becoming the head teacher, then the deputy director, and then the director of the school. With a teacher's diploma, you can also try to pursue a career in the Ministry of Education.
Unfortunately, the work of a teacher is not always paid at a decent level. The average monthly salary of a teacher in Russia is approximately 450 USD. The good news: the teaching profession is universal, so you can find work anywhere abroad. However, in most cases, you will have to confirm the diploma or undergo additional qualifications — the nuances depend on the desired country.
How much does a teacher earn?
Country
Min. salary/year
Wed salary/year
USA
3,500

USD

74,400

USD

Great Britain
30,973

USD

67,375

USD

Australia
23,682

USD

48,267

USD

Canada
36,158

USD

69,570

USD

Hong Kong
28,538

USD

59,582

USD

South Korea
17,843

USD

37,173

USD

Германия
15,220

USD

32,935

USD

Франция
19,292

USD

37,092

USD

Чехия
10,591

USD

23,069

USD

Россия
2,500

USD

4,375

USD
Enter a university abroad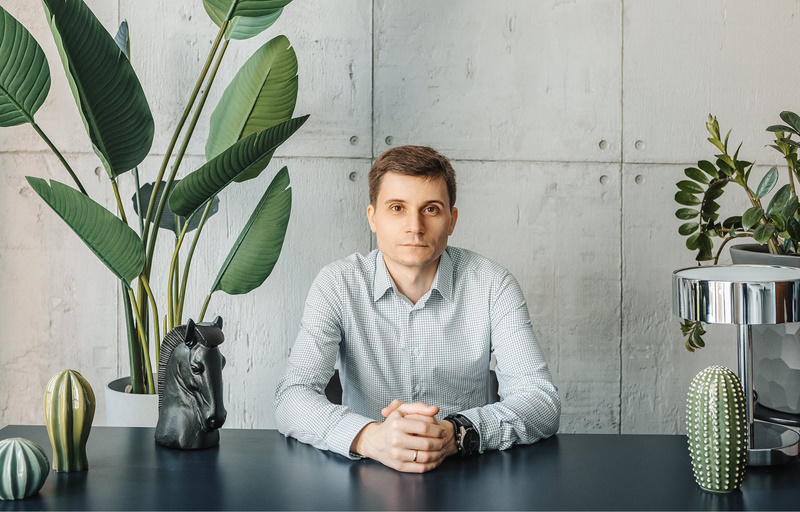 Interesting facts about teacher education
The word pedagogue (teacher) is translated from ancient Greek as leader of children. Teachers were slaves who were too weak for physical labor, so they guarded children of the nobility and taught them to read and write before entering school.
According to OECD data, on average across member countries, the number of young teachers under the age of 30 decreases with each level of education. Young teachers make up 12% of the teaching staff in the primary grades, 10% in the secondary school, and only 8% of young teachers teach the seniors[7].
Online learning is a breakthrough in education. It became especially common after COVID-19. According to UNESCO data, school closures affected 1.2 billion children in 186 countries[8]. Even before the pandemic, in 2019, investments in online education amounted to 18.66 billion USD and by 2025 the total online education market is predicted to reach 350 billion USD[9].
Studying abroad with UniPage
Want to study at a foreign university but don't know where to start? We can help!
Our specialists will find a university, arrange your documents, fill out the applications, and stay in touch until you receive an offer.